PRESS RELEASE
Dallas Officers Use Downed Officer Kits to Save Two Lives
---
Dallas Police Department officers used a SOF Tactical Tourniquet – Wide and gauze from their TacMed Downed Officer Kits to help save the lives of two teenagers that were seriously wounded by gunshots.
After an argument turned in to fighting at a house party in early January, police said a vehicle drove by and fired multiple gunshots in to the crowd. There were two male victims, ages 16 and 17 years old, one of whom was hit in the chest. Both victims are recovering.
One public info officer said, "We are very proud of our officers and the actions they took to administer first aid to the victims. The tactical medical kits all officers carry have proved to be invaluable once again."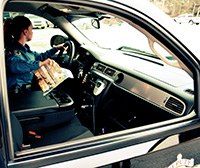 The Downed Officer Kit has been used multiple times by the Dallas PD to provide lifesaving treatment, including on fellow officers. The DOK is a compact kit containing the items essential for treatment of serious injuries encountered by law enforcement (http://www.tacmedsolutions.com/product/downed-operator-kit/).
Tactical Medical Solutions, Inc. is a global developer and manufacturer of medical supplies for combat and tactical medicine.
Reference articles:
For more information-Contact info@tacmedsolutions.com or 864-224-0081.