How eCitation systems improve officer safety, reduce costs
No matter the size of the agency, an eCitation system can be the answer to the time consuming and tedious issues that arise from a pen and paper system
---
The notion of using electronic citations is not a new concept to law enforcement because it has been available for nearly a decade. However, with advancements in technology, the newer eCitation software and mobile system capabilities provide a renewed look.
Officers are continually being instructed to do more with less. Keeping officers on the street and free to patrol is important to officer and community safety. Reducing an officer's time spent completing monotonous administrative tasks is a direction all agencies need to figure out how to take. 
eCitation benefits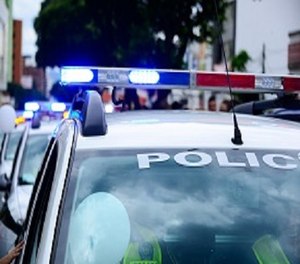 Officers have used a pen and citation pad in the field for years. With all of the other tools an officer must carry in their duty bag and patrol vehicle, carrying multiple citation books is inefficient and just more cumbersome items to shove into their overloaded duty bag. 
No matter the size of the agency, an eCitation system can be the answer to the time consuming and tedious issues that arise from a pen and paper system. An eCitation system will dramatically reduce wasted time and errors while issuing citations – improving the quality and accuracy of information captured while eliminating additional paperwork.
In fact, any time an officer must write anything, there will undoubtedly be issues with legibility and accuracy. Estimations reflect about 35 to 40 percent of citations are lost due to such errors. Unfortunately, once a citation is issued, both the officer and staff are required to correct any errors in their computer system which wastes time for the officer and clerks and ultimately leads to a financial loss for the department  
Officer safety
Traffic stops are incredibly dangerous. It generally takes an officer 10-15 minutes to issue a moving violation, multi-part ticket. Danger increases the longer an officer is on the side of the road issuing a citation. And, the more time that passes, the higher the chances of a distracted or unaware motorist causing an accident involving injury or death to the officer. 
Then there is the risk of creating a hostile situation. The longer an officer takes to issue a citation, the more the violator may become agitated as he or she waits. The increased frustration can lead to a hostile situation. 
The average time it takes to issue an eCitation is a few minutes. Electronic ticketing offers the officer the opportunity to clear that traffic stop three to five times faster which dramatically increases officer safety. 
Time efficiency
With the increase in reporting demands, the eCitation systems allow law enforcement agencies to efficiently meet the growing data collection and reporting workload without risking officer safety. When agencies use an eCitation system, all data from the citations can be automatically electronically transferred into the agency and court record management systems. This simple feature can eliminate paid clerk hours, which in itself can easily justify the purchase of an e-citation system. Increased efficiency has a ripple effect within the agency. With benefits including reduced administrative payroll costs and increased revenue and satisfaction among the officers with their increased work performance, it is difficult to find a downside to implementing an electronic citation system.
Revenue increase
The eCitation systems also eliminate errors associated with hand written tickets. The average number of ticketing errors runs approximately 10 percent for every 20,000 citations issued. The majority of ticket errors require the citation to be thrown out of court and a loss of about $50 each. This loss of about $100,000 can be recouped with the use of an eCitation system. 
Ease of use
Some eCitation programs offer the ability for the officer to issue multiple citations in a matter of seconds. The system is seamlessly connected with a database that includes hundred to thousands of offenses for the officer's reference. The software can be designed with the capability of capturing all information on a driver's license by scanning the barcode on the back of the license. This data is then populated into the appropriate fields on the citation form.
The eCitation systems also come with a portable printer which issues the completed citation. These printers allow citations to be printed in multiple forms including full page or small format. The formats generally include traffic offenses, parking or code enforcement citation.
Further, the eCitation systems can be simply built into several devices including tablets, PCs or handheld smart devices for optimal benefit and officer flexibility. With all of these new features, there is little reason to not take another look at today's eCitation systems.

Request product info from top Electronic Citations companies
Thank You!