PRESS RELEASE
Grafix Shoppe Announces January 2013 Design of the Month
---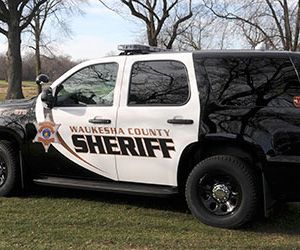 Grafix Shoppe worked with Thom Moreman, Mike Rapp, Bill Flood and others to create a new custom design as Waukesha County Sheriff transitioned from Crown Vics to Chevy Tahoes. Using door wrap vinyl, Waukesha was able to create a retro black and white look with a modern twist. Waukesha County Sheriff and the Grafix Shoppe have worked together since 1997. We hope to continue that relationship for many more years to come!

About The Grafix Shoppe
The Grafix Shoppe was founded in 1988 and is currently based in Eagan, Minn. They serve the law enforcement, retail graphics, event marketing and commercial vehicle markets. For more information visit www.GrafixShoppe.com.