Police responses to COVID-19
From delaying noncritical arrests to monitoring officer health, here's how agencies nationwide are responding during the COVID-19 pandemic
---
Reprinted with permission from the Brennan Center for Justice
As communities across the country are struggling to contain the COVID-19 outbreak, police departments are being asked to rise to the challenge of helping to promote community health and safety while maintaining law and order.
As part of these efforts, police departments and local prosecutors are making needed policy changes to reduce the number of people who become involved with the criminal justice system.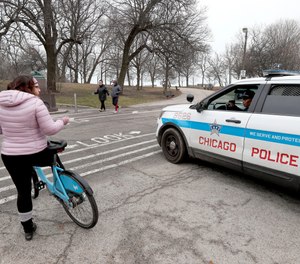 Increasing patrol, community support
As cities began to shelter-in-place this month, many police departments of various sizes have turned their focus to solving their communities' immediate needs, including by responding to high anxiety with increased neighborhood foot patrols and by supporting local businesses.
Issuing warnings, summons in lieu of arrest
Police should issue warnings whenever possible. In the case of more severe infractions, police should issue a summons or a ticket in lieu of making an arrest absent an immediate threat to public safety.
Since the beginning of March, at least eight police departments have adopted strategies to reduce arrests: Seattle, San Francisco, Chicago, Philadelphia, Fort Worth, Denver, Miami, and Rockford.
Delaying or halting noncritical arrests
Planned, or scheduled, arrests should be delayed if at all possible unless the person to be arrested poses an immediate threat to public safety.
As of Monday, March 23, a handful of law enforcement agencies have delayed or halted noncritical arrests and evictions that do not pose an immediate threat to public safety.
providing PPE, medical checks for officers
Police departments should provide their officers and staff with training and appropriate protective gear, in accordance with public health recommendations, when on duty. This also ensures that they minimize any health risk to those they interact with.
As of March, police departments have widely implemented social distancing practices and numerous check-ins on physical and mental health.
The International Association of Chiefs of Police has put together a centralized clearinghouse of resources related to Covid-19 that is updated constantly. Resources available include fact sheets, organizational readiness documents, policy considerations, and much more.
The Police Executive Research Forum (PERF) has put together a resources page for law enforcement that provides how agencies are responding, PERF Daily COVID-19 Reports, PERF publications on outbreaks, federal and international resources, and officer wellness resources.

Request product info from top Police Personal Protective Equipment companies
Thank You!