The silver lining: Why it's time to fish for candidates
For years we have been fishing in a pond that has been void of qualified police applicants, but now we can fish in stocked waters
---
By John Campanella
The COVID-19 pandemic has plunged our country into unchartered waters. The impact on society, including law enforcement, is unprecedented.  
In the past few weeks more than 30 million workers have been laid off with no end in sight. However, there may be a silver lining in these dark clouds: an increase in the available workforce.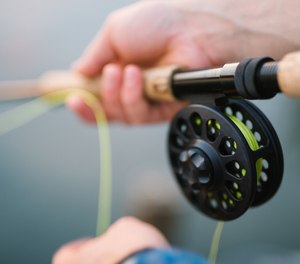 In recent years, we have seen a steady decline in qualified applicants seeking jobs as police officers leaving most police departments operating well below their authorized strength. This gap continues to grow as the workforce ages and tenured police officers retire. The pre-COVID strong economy, increased violence against the police and attacks by special interest groups greatly contributed to this problem.
You may be asking, "Why should I be thinking about recruiting and hiring at a time when I am scrambling to maintain staffing while navigating a pandemic?" Because even during this national crisis, the business of operating police departments continues. Recruiting and human resource units must continue the application processes and hire quality people. For years, we have been fishing in a pond that has been void of enough qualified police applicants, but now we can fish in stocked waters.
Historically, people flock to government jobs during a recession seeking job security in careers that include law enforcement, the military and emergency services. Economic downturns put people out of work as evidenced by the recent increase in unemployment filings throughout the nation. The pond suddenly has more fish! 
Millions of workers who recently lost their jobs are from the hospitality, restaurant, or other service industries. Much like post 9-11, some of these service-minded people will want to take their service to the next level as a first responder, enlist in the military, or apply to your police department. Not all the recently unemployed are qualified to be police officers, but many will apply anyway so agencies must be prepared for a drastic increase in applications. 
In the available workforce pond, there are three types of law enforcement applicants:
Group One: Those who have historical behavior or criminal record that precludes them from working for any law enforcement or public safety agency. 
Group Two: Those who have historical behavior or criminal record that may prevent them from being a police officer, but may still meet qualifications for other local government or private sector jobs. 
Group Three: Those who are absolutely qualified to be a police officer. (There actually is a fourth group which is a subgroup of Group Three. These are called the "superstars.")
You want to get to Group Three (and the "superstars") as quickly as possible because everyone will be fishing for them. Superstars are the icing on the cake, but keep in mind not every great cop is going to present as a superstar applicant. I have an expression: "You need average cops, too!" Trust me, there will be many hidden superstars among them! 
The key is to quickly identify and remove Group One from your process while at the same time begin to sort Group Two. Each application represents a labor cost for your agency. Removing them early in the process will save resources by not testing or interviewing candidates who can never become a police officer. If you determine that you will never hire them to be a police officer, be honest and tell them. This will keep them from reapplying to your agency and wasting time. 
As you sort Group Two, have a mechanism in place to refer unqualified applicants to other potential local government opportunities that may have different screening standards. I am not trying to minimize these non-police roles; they are all very important to the entire law enforcement community. Think of your jail or civilian roles as a potential gateway to your organization.
There is another challenge lurking: loss of revenue. The impact of the pandemic and the prospect of a recession equates to potential budget cuts. If you are a leader of your organization, a mayor, town manager, or influencer, this is your opportunity to finally close that gap in your police department. This is a golden opportunity for agencies to find and hire great police officers who will replace those who have or are about to retire.
Look for cost-saving solutions that include technology or outsourcing that create force multipliers allowing agencies to do more with less. If you must make budget adjustments, work to minimize the impact on your law enforcement branch. I am not suggesting the other positions are not important, but there is a real crisis with the shortage of cops. Think of this as an investment in the future of your organization. 
A rich available workforce is like a freshly stocked pond. It is time to formulate a plan…let's go fishing!
NEXT: Why agencies must continue recruitment during the COVID-19 pandemic
---
About the author
John Campanella retired from the Delaware State Police at the rank of Captain after 32 years where he served his last four years as the Director of Human Resources. John is Senior Certified Human Resources Professional through the Society of Human Resources Managers (SHRM-SCP), has a Master's Degree in Organizational Leadership and Management, and is an Assessor with CALEA. John is a recognized subject matter expert in law enforcement recruiting and hiring educating law enforcement leaders around the country. John currently serves as the Vice President of Business Development with Guardian Alliance Technologies.