I owe my career to one Marine
In my last week at the police academy, no one had any hope I would pass the NRA bullseye qualification course, that is except for Sergeant Bob Muth
---
Who has been the most influential person in your career? Email editor@police1.com to share your story.
With my career in the rearview mirror, some memories make events appear closer than they are. There is one such memory I would like to share to show how potentially impactful one person can be in the life of another, whether you are serving that person as an officer, a supervisor, a trainer, or even a friend.
I have had a full career as a police officer with a parallel career as a police trainer, training thousands of officers in every tactical discipline, including firearms. To serve and protect is what I once dreamed of doing and now I have lived that dream.
With all that said here is the story of how, except for the actions of one Marine, my police career almost did not happen.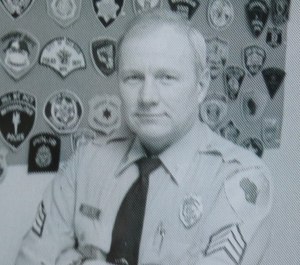 1974
In 1974 I found myself hired by an agency, but in my last week of the police academy, I hit a major obstacle. After firing the NRA bullseye qualification course, which was required at the time, I discovered I had not hit the target – not even once.
This created quite a stir among the instructors. They demonstrated for me once again sight picture, breath control, grip, stance and trigger squeeze. I tried again, but I wasn't even hitting the paper. The instructors shrugged and said, "We'll give you one more chance tomorrow."
It was clear no one had any hope for me, not even me. Lacking a word to describe how I felt, I will settle for devastated.
Saved by a Marine
Out of the blue came Bob Muth who asked, "Can I give him a hand?"
The lead instructor said, "Go ahead."
Bob was a classmate who had already qualified and won the "Top Gun" award in the police academy. Bob accompanied me to the range and said, "Don't change a thing about the way you have been shooting, just shoot." He watched as I fired the course of fire again. After I holstered my weapon, even though I had aimed small, I still missed big. I still had not even hit the target.
Sergeant Bob Muth United States Marine Corps said, "It's not you. You aren't doing anything wrong, Dan."
I thought, How can that be possible?
He continued. "That's not a pistol. That's a launching pad for bullets."
I didn't know what he meant exactly, but I would find out.
Now you may have noticed I said Sergeant Bob Muth USMC, because his demeanor had changed. He was no longer my happy-go-lucky academy buddy. He had become once again Sergeant Robert Muth United States Marine Corps, assigned to Golf Company 2nd Battalion, 7th Marine Regiment, 1st Marine Division in the Republic of Vietnam. He was a Marine who had earned many medals for valor in combat, including three Purple Hearts. It just so happened he was also a Marine Corps firearms instructor who had volunteered for a mission to rescue this recruit from the misfortune that had befallen him.
The problem
Sergeant Muth gathered the instructors around and spoke respectfully but forcefully on my behalf. They listened, because they knew better than I, that the boyish-looking Marine brought more practical combat firearms training and actual gunfighting experience to the table than anyone present.
I watched Sergeant Muth tell them, "The problem is not the shooter, it's his weapon. Please, just bench it, and see for yourself."
The pistol I was issued was an old military surplus weapon and it looked the part.
Test fired
As one of the instructors benched my weapon preparing to shoot it, Bob said to me confidently, "Watch where the rounds hit. They are going to hit the berm high over the target."
The instructor slowly and meticulously fired my weapon three times. I could see the rounds hit – poof, poof, poof – in the dirt on the berm high over the target.
"Wow!" said everyone except Bob.
Bob declared, "The barrel is bent. I shouldn't have even let you fire it."
Now what
Now that they deemed my weapon unfit to fire, the dilemma I faced was to find a personal duty weapon by the next day at the latest and then qualify with it. If I didn't, my dreams of serving and protecting would be shattered.
I called Streicher's in Milwaukee where I had ordered a Colt Trooper Mark III .357 and discovered it was in, but that they would be closing shortly. The new problem now was, even if I could be magically transported across the state and back in time, I was not 21 and therefore not old enough to even pick up my own duty weapon.
Sergeant Muth, still a Marine on a mission, said, "You'll have your gun by tomorrow."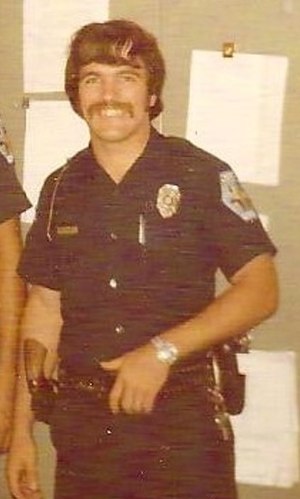 Sergeant Muth contacted a fellow Marine on the Wisconsin State Patrol who worked in the Milwaukee area. When he learned a brother Marine was asking for help he gladly signed for my Colt. The trooper arranged for my weapon to be shuttled from squad to squad across the state of Wisconsin to Sergeant Muth, who turned it over to me in time for literally, one last shot at qualification.
Qualification
The next day, with my new Colt Trooper in my holster I stood on the line. I had an incredible stomachache knowing that I was expected to hit a target 50 times that I had not been able to hit yet. It still seemed an impossible task.
I thought, How could a different gun make that big a difference?
Bob sensed I was nervous and with the calmest voice said, "Do what you were doing, Dan. You'll be fine. It wasn't you. It was the weapon."
His confidence was real, and as a result, was contagious. Just like that, I was focused and calm.
Then came the booming voice of the lead instructor announcing my moment of truth, "Ready on the right. Ready on the left. Ready on the firing line. Fire!"
And thanks to one Marine, for me, the rest is history.