IPSA symposium focuses on safeguarding first responder mental health
Event provides cross-disciplinary training to address the cumulative mental health trauma responders face from duty-related experiences
---
First responders experience many health and mental health consequences from work-related exposures to natural or man-made disasters, as well as day-to-day calls. Safeguarding first responders' mental health is a vital part of preserving national security and the continuity of critical national functions.
The International Public Safety Association (IPSA) aims to address these issues during its symposium on Safeguarding First Responders' Mental Health this June 26 and 27, in Mesa, Arizona. The event provides a significant cross-disciplinary training opportunity for all public safety officials, from senior level executives to all first responders (law enforcement, corrections personnel, firefighters, EMS, 911 dispatchers) and allied emergency responders.
Need for mental health training, education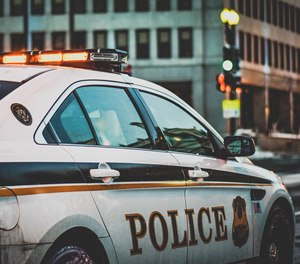 The statistics for depression, suicide and other mental health illnesses in the first responder community illustrate that action by IPSA and public safety agencies is necessary. There is an urgent need to bring together law enforcement officers, firefighters, EMS providers, 911 telecommunicators and allied emergency responders to discuss the impacts their job has on their cumulative mental health.
"The biggest challenge first responders face when it comes to protecting their mental health is recognizing when they start to negatively respond to the impacts of their job, see that in themselves and others, and to be able to reach out to resources," said Troy Miller who is the manager of health wellness and culture for the Office of the Chief Paramedic at Alberta Health Services EMS and a presenter at the IPSA symposium.
Inspector (retired) Chris Butler of Calgary Police Service and IPSA board member emphasized, "In 2018 more police were killed by their own hand in an act of suicide than were murdered in the line of duty. So far, the numbers in 2019 are reflecting a similar trend. Aside from suicide, when one considers the massive impact on first responder physical health (e.g., heart disease, strokes, obesity and addictions) that is created by occupational stress – you can see there is a crisis in the public safety professions. IPSA is committed to bringing these issues to light so they can be identified and addressed. IPSA's symposium is the practical outworking of that commitment. I cannot imagine an investment more valuable in our current time than the mental health of our vital first responders. It is not an exaggeration to say that lives are literally on the line.
"Having been diagnosed with severe, delayed-onset PTSD as a result of my profession, I believe from my personal experience that the two largest issues with protecting mental health is, first, a lack of training and awareness of the impact of stress and how it manifests itself into a 'stress injury' and the signs and symptoms that may present themselves to enable early intervention. Second, increasing the resiliency of first responders by teaching vital skills and techniques to enhance their mental armor and how to quickly recover and even be made stronger by traumatic experiences," Butler concluded.
"As a former law enforcement executive, I have heard the phrase "I'm fine" from my staff more times than I could count, especially after a critical incident. As leaders we need to ensure they are 'fine.' This means we give them all the support and resources necessary to keep them healthy and their heads in the game, where they need to be. This also means as leaders we must be more approachable, empathetic and supportive when our staff is experiencing challenges in order to get them the help they need. The programs at the upcoming IPSA Symposium will help guide leaders at all levels and give you tools to help take care of the troops, when they need it most," stated Dave Weiner, an IPSA Mental Health Committee member.
Realities of mental health awareness, treatment
Amy Morgan, MSC, a member of the IPSA's Mental Health Committee, stated that, "The safety, strength and endurance of a first responder is largely determined by his/her mental and emotional immune system. Getting the proper care for on-the-job trauma and mental damage is essential to keeping a first responder at the strongest level of mental health, continuously feeding the immune system with positives that counter-balance the negatives."
Lieutenant Joseph "Paul" Manley with the Nahant Police Department in Massachusetts and IPSA Board Member, added that one of the biggest challenges first responders face when addressing personal mental health treatment is the, "fear of the stigma they may face from their department."  
IPSA's Mental Health Committee Chair Nicholas Greco further emphasized Lt. Manley's point about stigma by stating, "The stigma of asking for and actually seeking help stands out the most. All too often officers do not have the support of their department. Sure, programs may be in place but oftentimes these programs are frowned upon when an officer needs them. This attitude, this view discourages officers from seeking help. It is time that we change the mindset and the culture to truly support officers when they need it rather than ignoring the issues."
Expected takeaways
IPSA's symposium is designed to maximize attendees' time, learning opportunities and networking with multiple first responders from around the nation and internationally. The biggest takeaway will be hearing the lessons learned presented by first responders who have taken the steps to treat cumulative mental health trauma from duty-related experiences. 
Attendees will walk away with several educational resources, tips and strategies that they can apply in their agency. Below are some selected presentations on the agenda:
Mass Fatality Preparedness: Lessons Learned from the 1 October Shooting in Las Vegas;
Physical and Emotional Preparedness – Surviving a Critical Incident and the Aftermath;
Tactical Mental Health: Cultural Competency for Clinicians working with First Responders.
Everyone is invited to register and attend. Mesa Fire and Medical Department can extend up to 6 CE's for EMS and fire service professionals that attend the event.