Mass. auxiliary police units disband, say they can't make new training requirements
Departments say it's been a logistical challenge to complete the training required under new police reforms
---
By Suzie Ziegler 
BOSTON — Over a dozen volunteer police units in Massachusetts have disbanded or are preparing to disband this month because they can't meet new training requirements, reported WBUR. 
The problem stems from police reforms that created new certification standards in 2020, according to the report. Departments say logistical issues have prevented their auxiliary units from completing the newly mandated 120 hours of hands-on tactical instruction by a June 30 deadline.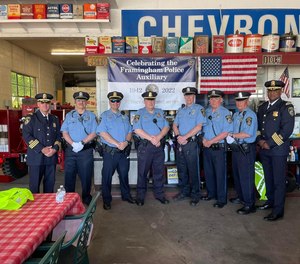 Marc Spigel, president of the Massachusetts Volunteer Law Enforcement Officer Association, says it's been a challenge. Most training sessions occur during the day, Spigel says, when auxiliary officers are working their full-time jobs. 
"The training is not the issue," said Spigel in the WBUR report. "The issue is the Municipal Police Training Committee then layered on top of that a number of rules, stipulations that made it impossible for us to do it." 
Another problem is that the new police reform laws require reserve officers to record 2,400 hours of patrol time as an officer with the power of arrest, according to WBUR. But most auxiliary officers don't make arrests except in emergencies and under the supervision of a full-time officer, Spigel said. 
Spigel and other local police leaders worry that losing auxiliary units could have a severe impact on small-town departments that rely on volunteers. 
"The savings [with auxiliary officers] is substantial," said Michael Wrenn, a police captain in Haverhill, Massachusetts. 
Shane Woodson, Chief of Police in Southbridge, says the department is losing a potential staffing pipeline by disbanding its auxiliary unit. 
"[The auxiliary unit] has always been integral to the operations of the department and the town, and all the nonprofits that we work with for many, many, many years," Woodson told WBUR. "It was not easy."