Photo of the Week: Rifle training
An officer in Oklahoma participates in patrol rifle in-service training
---
This week's photo comes from Lt. K. Hill of the Moore Police Department in Oklahoma.
In the photo, Officer Jalen Adams participates in patrol rifle in-service training. The Moore Police Department has equipped patrol officers with new Sig M400pro rifles with red dots and weapon-mounted lights to better equip officers to meet lethal threats with superior firepower and tactics, Hill says. In this image, Adams engages targets from behind cover.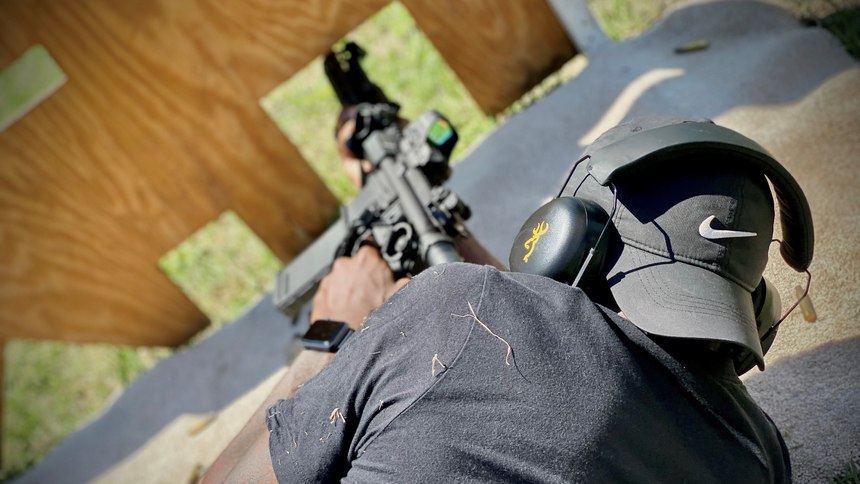 Calling all police photographers! Police1 needs pictures of you in action or training. Submit a photo – it could be selected as our Photo of the Week. Be sure to include your name, department information and some background information on the photo.