Q&A: Not your average citizen's academy
How a transparency workshop provides Charlotte residents insight into the complexities of policing
---
Since 2017, the Charlotte-Mecklenburg Police Department (CMPD) has been offering transparency workshops for community members. These three-day events give community members an inside understanding of CMPD's processes, services and operations.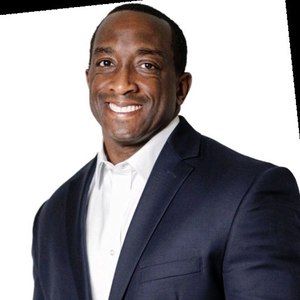 The mission of the workshop is to strengthen community relationships and increase community understanding of police work, as well as offer citizens an avenue to provide productive and meaningful input into how their police department functions.
But this is not your average citizen's academy. During the workshops, participants are assigned to manage patrol staffing, enforcement and crime-fighting activities within fictional locations, that are then revealed as real locations within the city of Charlotte.
In this Q&A, I speak with Shaun Ward, D. Mgt., who currently oversees CMPD's transparency workshops, about how the program evolved and its ongoing goals. 
How did the idea of the transparency workshop come about?
The workshop idea came following an officer-involved shooting (OIS) that resulted in demonstrations that unfolded into riots in our city for several days. The Chief of Police at that time wanted a program that was not like any of our traditional programs, but rather more experimental experiences for citizens to really understand the "how" and "why" rather than the "what" of CMPD.
Was there initial outreach with community members/stakeholders to find out what would be important to include in the workshops?
Yes. The initial outreach came from discussions police officers had with community members and leaders during the demonstrations and protests in 2017. The main theme that emerged was that CMPD was not being transparent in the way we communicated with the public.
What personnel/resources are assigned to the workshop?
I have been the program manager of the workshop since its inception in January 2017.  This three-day workshop also involves subject matter experts representing various divisions in the organization. 
How is the workshop organized?
We have several learning objectives that include:
Staffing and deployment of officers.
Crime-fighting and community engagement strategies.
Arrest, search and response to resistance laws and policies.
Accountability and investigation of police misconduct. 
On the first day, we provide a history of why we have the workshop and an overview of CMPD (organizational structure, outreach programs, etc.). We then introduce the tabletop crime-fighting exercises.
We also talk about the underlying determinants of segregation, family structure, income inequality, school quality and social capital as roots of criminal activity. We had a study conducted in Charlotte that explained how the above determinants resulted in the lack of mobility of most of our citizens in underserved and underrepresented areas and were ranked 50 out of 50 as a result.
On day two we review:
Patrol crime-fighting strategies.
Legal standards: A police attorney is invited to facilitate this portion.
Response to resistance/use of force.
Internal affairs overview where participants watch a video of an officer encounter with a community member that leads to a use of force complaint.
On day three we have an internal affairs mock exercise where community members are part of a board hearing and ask questions and decide on the outcome of the complaint. We also use a firearms training simulator, the VirTra V-300 Simulator, to have participants respond to scenarios as police officers and make critical decisions.
What was the first workshop like?
The first workshop was very tense because community members were still reeling from the OIS, but members were receptive enough to want to understand behind the scenes of the CMPD. 
The feedback was neutral. We were able to achieve the learning objectives; however, not everyone was ready to be 100% receptive to the training because of the recent OIS. As we continued to offer the workshop, community members were very thankful for our efforts because all of them had no idea of the intricacies of police administrations, operations and response. And because during the workshop activities, they made the decisions as commanders, first-line supervisors and officers, they were impacted differently and came away with a deeper understanding.
What advice do you have for other agencies looking to start something similar?
It is imperative to have the right person managing this program and the right officers or staff members in front of the participants. This is critical because you should have a diverse audience in terms of race and experiences, so the police employees involved should have a high degree of patience and understanding. This environment should be a welcoming safe space to have tough discussions in order to frame appropriate solutions.
Community members must know they are actively a part of the solution. There should be some type of follow-up with those members after the program. 
NEXT: Training day: How to set up a community outreach event to review police policy