Photos: Cop reunites 1 year later with baby he helped deliver
Destiny Hall wanted to wait until she got to the hospital to have the baby, but Evelyn had other plans
---
By Police1 Staff
GRANBURY, Texas — An officer who helped deliver a baby reunited with the child for her first birthday.
Deputy Constable Mark Diebold met up with Evelyn Hall for a tea party July 21 to celebrate her life, ABC News reported. 
"She loved clinking her little tea cup with him. They had a bonding moment there for sure," Evelyn's mom Destiny said. "Mark Diebold, without a doubt, is one of the most genuine, loving, thoughtful and caring [people] we have ever met. He is quick to think of others and we are so blessed to call him friend and family."
On July 18, 2016, Destiny went into labor and was on her way to the hospital when Diebold offered to escort the couple. But Evelyn had other plans.
Destiny told her husband to pull over because she was having the baby. They pulled into a gas station where Diebold help deliver baby Evelyn.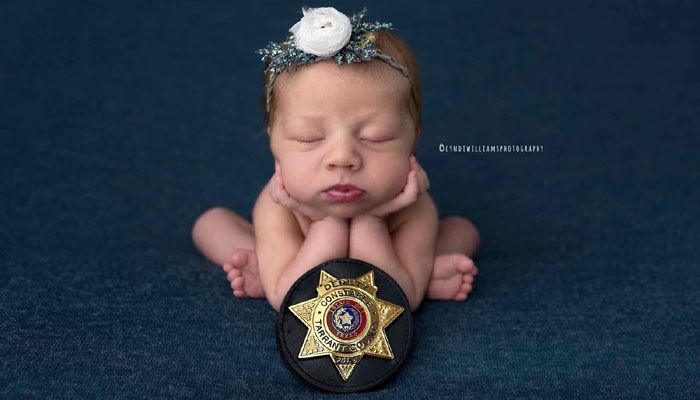 (Photo/Cyndi Williams Photography)
To honor Diebold, Evelyn had a photoshoot, done by Cyndi Williams Photography, with his badge. 
"It was heartfelt and it was a big deal," Diebold told ABC last year. "That photo shoot reminded me that [police work] is what I need to keep doing until it's my time to stop."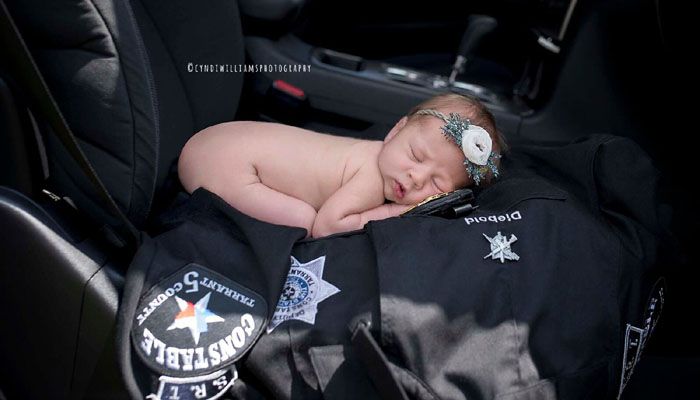 (Photo/Cyndi Williams Photography)
Diebold's relationship with the Hall's has grown over the past year. The Hall children refer to him as "Uncle Mark."
"Evelyn's birth has blessed us in countless ways, but our friendship with the Diebold's is one of the biggest ones," Destiny said.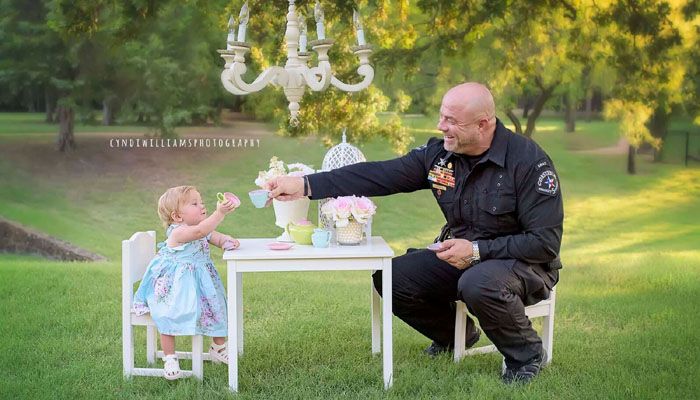 (Photo/Cyndi Williams Photography)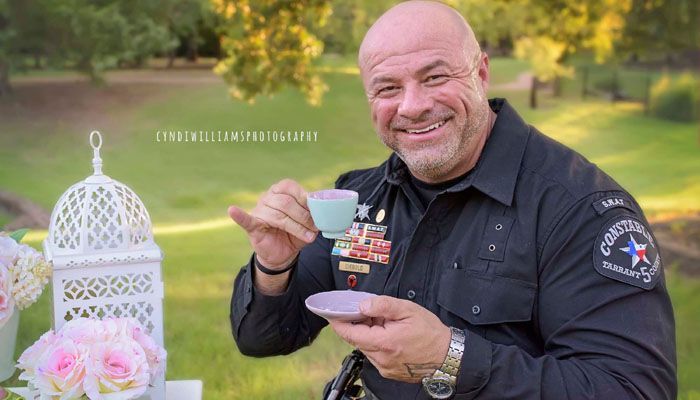 (Photo/Cyndi Williams Photography)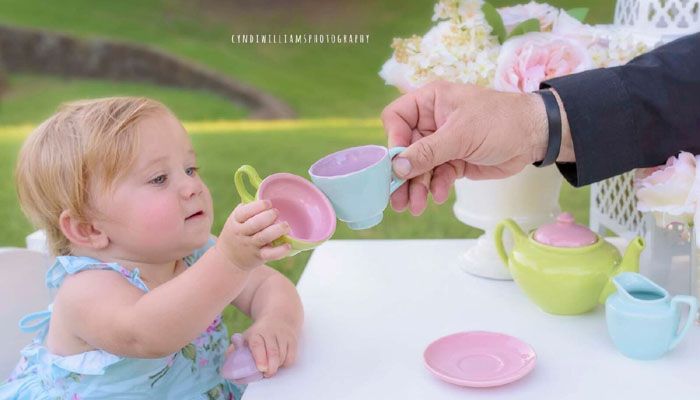 (Photo/Cyndi Wililams Photography)