10 things that can damage – if not destroy – your agency's image on social media
Socially networking with your community offers priceless positive-impact opportunities as long as your agency creates its online presence the right way
---
The authors of this article, law enforcement social media experts Captain Chris Hsiung and Social Media and Public Relations Coordinator Katie Nelson, serve with the Mountain View Police Department in northern California, an agency nationally regarded for its revolutionary and highly effective social media strategies. They recently delivered a daylong presentation -- Surviving Law Enforcement's Journey into the Online Abyss: Social Media Strategies for Strengthening Community Trust, Crisis Communications & Departmental Image -- at the Force Science Training Center. For more details on future Force Science training events, visit http://www.speakers.forcescience.org.
Reprinted with permission from Force Science News.
Social media can be annoying if not downright scary, but radio silence online can be literally devastating. Socially networking with your community offers priceless positive-impact opportunities as long as your agency creates its online presence the right way. Here are 10 things all PDs should avoid when navigating the world of social media:  
1. Shooting for "viral."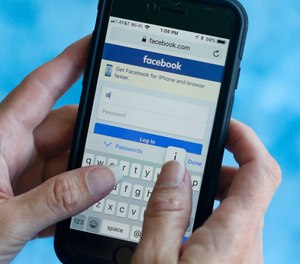 Viral is not a social media strategy for police agencies. Your goal shouldn't be to take the crown as the next worldwide internet sensation featured on the morning talk shows. It should be to engage, inform and communicate clearly. Departmental posts should be thorough, substantive and well-planned. Period. Stay true to that goal and, over time, your digital community will grow in a sustainable, organic fashion and you'll avoid being a flash in the pan. Then when (not if) crisis strikes, that well-engaged digital community will be there to hear your message and respond to your needs.   
2. Tweeting/posting in the first person.
Whether your social media "team" consists of one person or several, it's critical to remember that you represent an organization, not the individuals on the other end of the keyboard. If you rely on the first-person voice of that really humorous officer in your department to attract a following, you run the risk of having your entire social media community implode if he or she is transferred. The key is to develop an "organizational voice" and tone that is consistent, no matter who is tweeting and posting. However, that doesn't mean you need to be painfully dry! Developing a likeable, engaging departmental "personality" and making use of professionally acceptable humor is a good thing.  
3. Not understanding the nuances of each platform.
Social media is a "language" and each platform has its own "dialect." Understanding this is critical to ensuring you're communicating as a "digital native" – someone who fits in -- with a voice appropriate for that platform's audience.
Platforms like Facebook, Snapchat, Twitter and LinkedIn are used by specific audiences for specific reasons. Sounding exactly the same on each platform risks sounding out of touch, boring or even totally out of place.
On the flip side, using the right voice and tone (and emoji) can spark conversations and strengthen engagement.
Consider this: multicultural and bilingual officers who understand the cultural nuances of their communities have a unique advantage when trying to communicate and relate. They know what to say and how to say it within the parameters of the culture. It's not that you couldn't reach out to them, but if you understand the culture and engage appropriately, the advantages speak for themselves.  
4. Not responding to questions/comments.
If someone takes the time to leave a comment or ask a question on your platforms, be sure to respond. Never forget that many people are watching to see how – and if – you reply. If you ignore a question or comment, that silence will not go unnoticed. At the very least, it sends the message that you're not really engaged with your community online. At worst, it can be perceived as flat-out apathy and that's obviously not good.
The key to online success is to mirror the real world. You would never ignore someone who walks in to your front lobby to ask a question. Why then would you ignore them online?  
5. Allowing online "customer service" to differ from in-person interactions with your agency.
The quality of "customer service" your front counter staff provide to community members who walk in your front lobby should be mirrored by the level of customer service you provide online. The public is increasingly gravitating toward a mobile-only experience and this carries over to how they do business with government agencies.
Empower the staff members who run your social media channels to have the same decision-making and response authority as your front counter staff. Remember, your department is being compared to the private sector in every way, particularly when it comes to customer service. Don't break your agency's reputation by failing or refusing to provide the highest level possible.  
6. Misfiring with humor.
Humor has a time and place on social media. Don't be afraid to use it, but know when it's time to get serious. Serious situations that have the potential to escalate into a community relations crisis, incidents that have brought harm to others or topics that are highly sensitive or emotional should never be dealt with lightly. Rule of thumb: If you have the slightest suspicion that a light-hearted comment or "joke" may not sit well, don't post it. Have a dedicated, trusted group of officers serve as humor barometers for your social media team and run anything that might need further consideration by them. Between your gut instincts and their thought-out assessment of what might be funny and what might cause problems, you'll better know what to post and what to avoid.  
7. Suffering from Social Sybil Syndrome.
Make sure there is continuity across your social media platforms when it comes to departmental tone and voice. If you have someone cordial and responsive dealing with your channels during certain hours of the day, followed by another person who is not so responsive and engaging during later shifts, followers could find the change startling and annoying. Call it "verbal whiplash." If need be, have a style guide in place to ensure that all personnel who may have access to posting on your agency's social media accounts know how it should look and feel, particularly when it comes to imagery, video and levels of engagement.  
8. Forgetting that a picture is worth a thousand words… and video even more!
If your postings aren't dynamic, you're not going to attract and retain followers. You must ensure you do as much as possible – within reason, of course -- to keep their attention, which tops out at eight seconds.
Video is six times more likely to be interacted with on a social media platform (that includes views, comments, likes and shares) compared to just text, and pictures are two times more likely to be engaged when compared to text alone. Use images.
Also, don't overkill links to outside platforms where information resides (e.g., repeatedly linking from Facebook to LinkedIn). Not only will you lose viewership, you run the risk of people becoming fed up with having to leave whatever app or website they're most comfortable with to get to what they found enticing. If your content is engaging and easy to reach, it will be shared and acted upon. If it's too hard to reach, it might end up being ignored.  
9. Talking like a cop.
If you're sharing information on an incident, avoid sounding like a penal-code spewing robot. Make sure that what you post is understandable and delivered in plain language. Using too much hard-to-understand "cop jargon" when trying to explain something about an incident to your community online can isolate your followers and fuel the belief that cops live in their own world and speak their own language – a language "common people" aren't a part of. Ultimately this can create communication and community relations divisions that can seriously impede your ability to handle damage control when rumors about that incident, the officer(s) involved and the department's actions begin to spread.  
10. Just doing it…but not planning for it.
Don't wade into the social media waters unless you have a well thought-out game plan. Ask yourselves: Why are we doing this? Who are we trying to reach? How should be sound? When and why will this be important? Above all, know which platforms your residents prefer to use. Not knowing how to use those platforms to your advantage for each demographic will only hinder your agency's ability to effectively communicate in good times and in bad times. Be sure that you have a policy in place, a sound strategy going forward, and you have someone in the position that not only knows the impact of social media, but is a digital native. Maintaining and elevating your social media platforms is a serious task and one that should not be left to an individual who can only hop on "when they have time." Your agency's reputation will rely heavily on how people feel when they interact with your page or profile.
Follow the Mountain View Police Department on Facebook, Twitter and Instagram.