Calif. chief's wife convicted of shooting at police
The wife of the Oceanside police chief faces nearly 30 years in prison for a 2010 standoff
---
By Larry Welborn and Vik Jolly
The Orange County Register
SANTA ANA, Calif.  — Brinda Sue McCoy, 49, faces nearly 30 years in prison at her sentencing for the December 2010 standoff.
The wife of Oceanside Police Chief and former Cypress City Councilman Frank McCoy wept Monday when she was convicted of five counts of assault on a police officer for firing a gun from the couple's Cypress home during a 2010 standoff.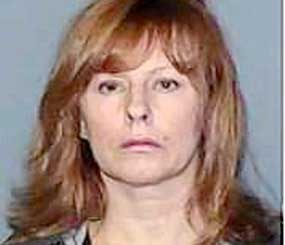 The eight-woman, four-man Superior Court jury deliberated for five hours over two days and convicted Brinda Sue McCoy, 49, of discharging a gun with gross negligence plus several penalty enhancements, including personal use of a firearm.
The jury also found her not guilty on one felony count of assault with a semiautomatic firearm.
Four of the jurors had tears in their eyes as they filed into an elevator.
McCoy now faces a possible 29 years and eight months in prison at her sentencing by Superior Court Judge Francisco Briseno on Sept. 10.
Deputy District Attorney Rebecca Olivieri asked that McCoy be taken into custody after the guilty verdicts, but Briseno allowed her to remain free on $250,000 bail pending a hearing Friday to set possible conditions such as electronic monitoring and forfeiture of her passport.
Olivieri argued during the trial that Brinda McCoy waved and pointed her husband's semiautomatic service weapon at several Cypress police officers and then fired twice on the night of Dec. 16, 2010, during a standoff she initiated. 

Copyright 2012 Orange County Register