How family terror networks impact terror attack investigations
Investigating terror suspects may lead to surprising findings regarding other crimes of individuals and their family members
---
Family terror bonds – also known as family terror networks – comprise two or more people from the same clan who aid in or carry out terrorist activities. Well-known examples of such incidents include two sets of brothers and three cousins who participated in the terror attacks on 9/11, the Boston Marathon bombers and the husband and wife San Bernardino terrorists. Overseas instances of this terror phenomenon include the Paris attacks in November 2015, the Brussels incidents in March 2016, and multiple suicide bombings by two different families in Surabaya, Indonesia, in May 2018. Investigating terror suspects may lead to surprising findings regarding other crimes of individuals and their family members.
Family-linked terror threats in the United States
The threat in the United States of family-linked terror is real. As I found while researching my recent book on the topic, case study samples from nearly 120 such instances included some 50 with U.S. links – either the extremists were from the U.S. or spent time here, including during an attack. The participants ranged across ideological spectrums (for example, jihadism, sovereign citizens and militia) and family types (spouses, brothers and cousins).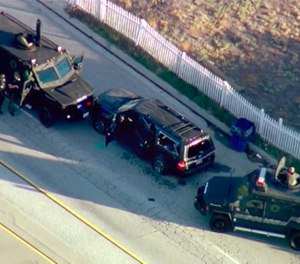 In the United States, as internationally, families have been cajoled by Islamic State propaganda. In 2014–2015, a Mississippi couple (Jaelyn Delshaun Young and Muhammad Oda Dakhlalla); a Texas family (Michael Wolfe and Jordan Furr), comprising a husband, a wife, and their children; and three Illinois siblings (the Khans), including two minors, were apprehended at different airports while trying to join the self-declared caliphate in Iraq and Syria.
Couples may commit terrorist acts. Also, they may collude with other similarly inclined people. In February 2015, a Missouri-based couple, Ramiz Zijad Hodzic and his wife, Sedina Unkic Hodzic, along with four other U.S.-based Bosniacs, faced charges of conspiracy to give and giving material support to terrorism. The six were accused of distributing funds and materials to Abdullah Ramo Pazara, a former U.S.-based Bosniac who traveled to Iraq and Syria to join jihadists.
Even those outside the nuclear family can have significant effects on others to spur participation in terrorism. In November 2016, Ohio-based Munir Abdulkader was sentenced to 20 years in prison for providing material support to ISIS and trying to kill a returning U.S. soldier, among other crimes. Abdulkader claimed he wanted to fight with ISIS. His cousin died fighting with the group.
Why family terror networks are important
Family terror networks are important for multiple reasons:
Households are an integral part of traditional social networks, which allows radicalization and recruitment to occur in a setting of trust, confidence and privacy;
The family unit has a greater level of legitimacy than the outside world;
Even after detection of a kin-linked terror cell, deradicalization and disengagement programs may not succeed as family members may impede participation.
The zeal and skills gained through a family setting are magnified more than in other situations. Household members can teach the best practices of extremism to others. Parents or other kin may intimidate household members to support radicalism or even carry out a martyrdom operation. Often, the bullied family member agrees out of duty, honor, or fear. This radicalism exploits the trust and security features that exist in households.
During initial investigations of terror incidents, government authorities often interview family members of alleged terrorists. This may lead to such family members being taken into custody for further questioning or even arrest. Later inquiry into potential family links may be resolved. Sometimes, family members in multiple locations may become another part of the inquiry.
This path is used often after a successful large-scale terror incident, as in the June 2016 Pulse nightclub attack by Omar Mateen in Orlando, Florida. The investigation included his father and wife. Inquiry into Mateen's wife, Noor Salman, led to the discovery of her possible knowledge of and assistance with the planned attack. Also, she was allegedly deceitful during interactions with authorities after the incident. In January 2017, Salman was charged with aiding and abetting in giving material support to ISIS and obstruction of justice. In March 2018, she was found not guilty on all charges.
Mateen's father, Seddique, articulated pro-Taliban sentiments in diverse media before the attack. He was investigated about his son's plot. In March 2018, the government admitted Seddique had been an FBI informant for 11 years before Omar's strike at the nightclub.
Incipient investigations may suggest that a terror family-affiliated network exists. Later inquiries may show the threat is less pronounced than expected. The family may be deemed not involved in radicalism at all. In 2011, multiple members of the Khan family (Hafiz Muhammed Sher Ali Khan, the imam at the Miami Mosque, and his two sons Irfan and Izhar) along with three others based in Pakistan were charged with conspiracy to give material aid to terrorists and to the Pakistani Taliban. Charges against the sons were dropped. In 2013, Hafiz was found guilty of material support crimes and sentenced to 25 years in prison.
Family-terror investigations may unearth additional crimes
While one family member is involved in a terror plot, investigation of extremism perspectives of other kin may lead to the discovery of participation in different criminal activity.
After the December 2015 San Bernardino shootings, authorities investigated familial and other links to the married-couple shooters Syed Rizwan Farook and Tashfeen Malik. Six months after that terror attack, Syed's brother, Syed Raheel Farook, was charged with conspiracy to create a sham marriage between Enrique Marquez Jr. and Maria Chernykh, the sister of Syed Raheel's wife, Tatiana Farook. In November 2017, Syed Raheel and Tatiana pleaded guilty to a felony conspiracy and conspiracy to commit immigration fraud, respectively. In January 2017, Tatiana's sister, Maria, admitted guilt in felony conspiracy and perjury. Marquez was charged with purchasing two weapons used in the San Bernardino attacks. In February 2017, Marquez admitted furnishing tangible support to terrorists and making inaccurate statements. He faces 20 years in prison, with sentencing scheduled in 2018.
An individual may conspire to marry another person to aid the latter in getting permanent residency in a country. Such was the situation with Mohamad Hammoud's wife, Angela Tsioumas, who entered a guilty plea on conspiracy charges in 2002. Mohamed had married two U.S. citizens to obtain U.S. residency. In 1994, Mohamed's brother, Chawki, married an American woman, Jessica Fortune, in a fraudulent marriage. Fortune was convicted of marriage fraud in 2001. As noted earlier, the Hammoud brothers were the principals in a terrorism-organized crime cabal supporting Hezbollah.
Besides engaging in simultaneous strikes, family members have been accessories after the fact. For example, they have aided operational terrorists or otherwise supported their relatives in eluding authorities. Others may learn of family members' impending terror attacks or other involvement in extremism, but they do not discourage them from such actions or inform authorities. In turn, a family member might be charged with conspiracy and providing material support to a terror act, failing to inform police of the impending attack, aiding/abetting the crime, accessory before/after the fact, or lying to federal agents, among other crimes.
As with traditional crime, initial terror investigations may lead to multiple, unexpected paths. The possibility that criminality will reach multiple family members is one that police should ensure to entertain as they inquire into any terror suspect.