10 on-the-go tactical products
Here are 10 field ready tactical products for remote operations
---
By Kalin Burkhardt, The TacticaList Contributor
Whether you're taking to the woods or heading to the desert, outdoor adventures and operations require a lot of legwork. To survive, you need tactical gear that can move with you.
There are a lot of options on the market. But here's my take on some of the best tactical products for when you're on-the-go.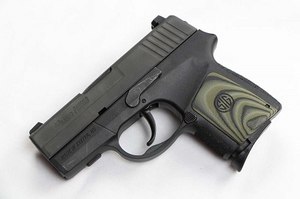 1. Beretta Pico
At 18-milimeter wide, the Beretta Pico is the thinnest .380 semiautomatic option on the market and weighs 11.5-ounces unloaded. The Pico has a flat profile, smoothed edges and is resistant to sweat. This compact handgun is ideal in a pack while running and can be used for inside-the-waistband carry. 
2. Bushnell H2O foldable binocular
Ideal for rugged environments, the H2O 8x25-milimeter compact foldable binocular is 10.5-centimeters long and folds down to fewer than 7.1-centimeters wide. The field of view is 114-meters at 1,000-meters, sufficient for tracking something in motion. Because Bushnell's foldable binoculars feature nitrogen purged bodies, they are waterproof and unaffected by internal fogging. In addition to the compactable, 8x25-milimeter version, Bushnell also offers several other sizes in this waterproof series, ranging from 7x50-milimeters to 10x42-milimeters. 
3. Tactical Bottle Opener
The Tactical Bottle Opener by Battle Mug is ideal for on-the-go and attaches to any regular key chain or pack loop. The small tactical tool comes attached to a split ring and braided 550 paracord. Inspired by a flash hider, the bottle opener is unique in appearance and is made from steel with the bottle-opening notch on the side.
4. Glock 42
The Glock 42, in .380 AUTO, is a concealable subcompact pistol ideal for pocket carry. The 5.94-inch long handgun operates and feels similar to a full-sized Glock, except it's a single-stack 6+1. Unlike its larger counterparts, this one has smoother texturing on the grip and the backstrap extends nearly flush with the bottom of the magazine. A little over 4-inches high and .94-inches wide, the G42 is larger than micro-handguns but still small enough to fit in a pocket.
5. Hazard4 Kato Mini-Messenger Micro Bag
From the outside, the Hazard4 Kato mini-messenger micro bag looks like a regular civilian bag, with a small amount of loop Velcro on the side providing the only evidence that this is a tactical product. However, multiple pockets in the flaps, durable materials, and interior pouches reveal greater tactical purpose. The Kato mini-messenger is ideal for carrying iPads and other tablets, as well as small ruggedized laptops. 
6. Maxpedition Pocket Organizer
Beefy or Fatty, the pocket-sized piece of tactical equipment comes in two sizes and will help stash your tiny gadgets in an organized fashion.
The Maxpedition Fatty is the smaller of the two, sized at 5-inches by 7-inches by 2-inches while The Beefy requires a larger cargo pocket or pouch to fit in and is measured at 6.25-inches by 8.75-inches by 2.5-inches. External features include a Velcro field for IDs and patches, a mesh pocket, and a pull handle. On the inside is a lanyard, a cord loop, a sleeve pocket, three multi-tool sized loops with six pen sized loops on top, a zipper sleeve pocket and two large vertical loops with four medium-sized loops on top. 
7. RE Factor Operator Band
The RE Factor Tactical Operator Band is a tactical bracelet that can be used to catch food or fish, build shelter, repair equipment and make weapons. In appearance, this tactical band resembles others on the market but it is slightly thicker and heavier. The band comes with 12-feet of paracord and uses real 550 cord.
In addition, woven into the center is snare wire that can be used as a fishing leader, trip wire and more. There also are 30-feet of 80-pound fishing line and a fishing hook inside. 
8. Sig Sauer P290RS
This Sig Sauer model is a sub-compact 9mm pistol featuring removable grip plates, optional integrated laser, and DAO trigger. The concealed carry pistol is 5.5-inches long, 3.9-inches high and .9-inches wide with a barrel length of 2.9-inches. The P290RS also has a selection of grip panels and a texture that is slightly reminiscent of those on the Sig Sauer P227. 
9. Soleus GPS Fit 1.0 Watch
For those constantly on-the-go, the Soleus GPS Fit 1.0 watch is designed to monitor fitness and also is designed for everyday wear. The GPS Fit 1.0 measures distance, speed, pace and calories burned and lets users prioritize their display depending on which area they'd like to focus on improving. 
10. UVPaqlite Portable Lighting
Looking something like a highly durable sandwich bag, this light source is a flat sheet of light-absorbing crystals that take on a glow in seconds and release it over time. The UVPaqlite is ideal for travel and can be rolled up, stepped on, stuffed into packs, and go underwater. The medium-sized lighting product weighs 49 grams and is sufficient for lighting up a two-person tent. To put it into perspective, this product feels slightly lighter than a car key.