4th member of 'Thin Blue Line' motorcycle club dies of injuries related to crash
Sgt. Joseph Lazo died of injuries Thursday he sustained in the July 18 crash that killed 3 others
---
By Jennifer Johnson
Pioneer Press Newspapers, Suburban Chicago, Ill.
KERR COUNTY, Texas — Sgt. Joseph Lazo died Thursday of injuries from a motorcycle crash in Texas, increasing the level of grief for the Niles Police Department, which had previously lost two members in the July 18 crash.
Lazo, 39, of Morton Grove, died July 30 while hospitalized for injuries he sustained in the July 18 crash that also claimed the lives of a Niles community service officer and a retired member of the force, the Niles Police Department said.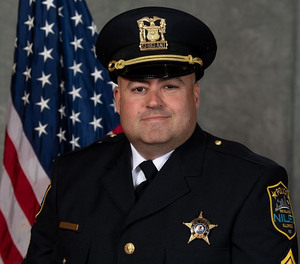 "To say that our entire department is grieving is an understatement," Niles police said in a statement released Friday afternoon. "This week we buried two of our own: retired detective Joseph Paglia and community service officer Michael White. Now, we must prepare for a third."
Paglia and White were killed and Lazo was seriously injured July 18 when their motorcycles were hit by a vehicle that crossed over into their lane of traffic on a state highway just south of Kerrville, Texas, a town 65 miles northwest of San Antonio, authorities said.
The driver of the vehicle, identified as Navejas Ivan Robles, 28, was later charged with intoxicated manslaughter and intoxication assault, the Kerr County Sheriff's Department said.
Lazo, Paglia and White had traveled from Illinois to Texas to ride with the Thin Blue Line Law Enforcement Motorcycle Club, which supports officers who have been seriously injured or killed in the line of duty.
Another man, identified in media reports as Jerry Wayne Harbour, of Houston, also was killed in the collision. Three additional riders were hospitalized, police said.
Lazo, a police officer since 2008, received "numerous accolades, including department commendations" and complimentary letters from members of the public during his years of service, Niles police said. He was promoted to sergeant on Nov. 1, 2018 and completed a certificate in police personnel supervision from the Northwest University Center for Public Safety, according to the department.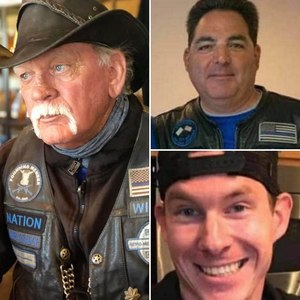 He was engaged to be married in 2021, Niles police said.
A GoFundMe page established for Lazo had raised more than $45,000. An update shared on July 31 informed donators of his death.
"I think we will forever be asking why — why our Joe and why his brothers that he loves so much?" the post said. "So much loss in the span of a little more than a week."
A funeral for Paglia, who retired from the Niles Police Department in 2018, was held July 30, and a funeral for White, a community service officer since 2014 and a U.S. Army veteran, was held the following day.
©2020 Pioneer Press Newspapers (Suburban Chicago, Ill.)
McClatchy-Tribune News Service