Officer turns own brother in for deadly hit-and-run incident
When officers apprehended a suspect in a deadly hit-and-run incident, they were led to him in an unusual way
---
By Police1 Staff
FRESNO, Calif. — When officers arrested a suspect in a deadly hit-and-run incident, they were led to him in an unusual way.
KFSN-TV reports that Kong Yang, 33, was likely walking across a road when he was struck and killed by a vehicle that fled the scene. No one knew what happened until a passerby saw his body in the bushes.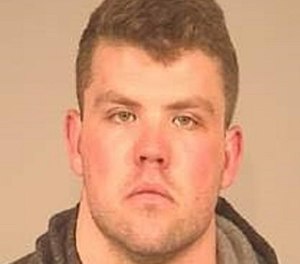 Hours after the crime, Fresno police officers were briefed about the crime and provided specific details about the driver and car. The descriptions sounded familiar to one officer.
The officer called his brother and asked him if he was involved in a collision the night before, Fresno Police Chief Jerry Dyer said. His brother, who worked at a nightclub, said he was driving home from work when he hit something that "he thought was either a dog or a sign." 
The suspect, Cody Sanders, reportedly went back to the scene and didn't see anything unusual, so he left. But the officer knew the right thing had to be done.
The officer was able to convince Sanders to speak to detectives, leading to his arrest.
Sanders faces one count of felony hit-and-run. Chief Dyer said Sanders and his brother remain on good terms despite the outcome.