3 ways self-deployed cops wreak havoc
While no one wants to fault a hero for showing up to help, there are diminishing returns when self-deployed responders arrive immediately after an event
---
Where I grew up in rural Missouri we would automatically invite folks to "drop in any time" when we exchanged greetings. Kind folks said "y'all come" sincerely; I said it with a whispered prayer that they'd at least call ahead first. While charming in concept, an unexpected crowd could create chaos and temporary poverty.
Among first responders, the concept of "y'all come" is called self-deployment. It means that every cop of every stripe and every medic and firefighter has an open invitation to show up when a major scene develops. This reflects the highest character of service and sacrifice. Unfortunately, it also can become an incident commander's tactical nightmare.
Every seasoned responder knows the chaos of crisis and the desire to get help quickly. No one wants to fault a hero for showing up to help. The reality is that there are diminishing returns when self-deployed responders arrive immediately after an event. Here are three ways self-deployed responders can bring havoc to a scene: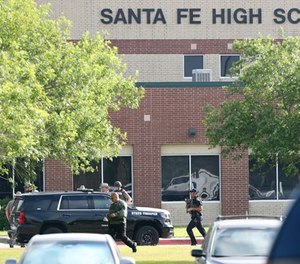 1. Lack of coordination
Coordination of movement, purpose and objectives relies on standard information. Without a briefing and specific assignments, there may be dangerous friendly fire risks, as well as individual responders establishing individual objectives at odds with incident command. Civilians may be given conflicting instructions on what to do. Resources can be ordered without going through a central channel, resulting in redundancy and further disorganization of arriving assets.
2. Lack of equipment
While reporting from the command post at Ferguson during the August 2014 riots, I observed police officers arriving to help without riot gear. Without shields and gas masks, they were of no value to the front line. Some self-deployed responders may arrive in soft clothing with little immediate identification as a sworn officer or licensed paramedic.
3. Lack of communication
I don't know of any after-action report without commentary on breakdowns in communication. Information being relayed to a variety of dispatchers can get lost if not funneled to the incident commander. Accountability of personnel, tracking of evidence and critical intelligence can get lost on the wrong channel or not passed on to decision-makers.
Staging is key
Training supervisors how to select a staging area is key to successful management of a multi-resourced, high-activity event. For fixed locations such as hospitals, schools and government buildings, the staging areas can be pre-planned. An ideal location has plenty of parking, availability of briefing areas, bathrooms and security. It must be an inter-agency value that every arriving body or piece of equipment report to staging except in the most extreme initial circumstances.
Principles of incident command are a great subject for roll call training and policy development. Officers who adhere to these well-tested principles should be encouraged and affirmed. This could mean the difference between long-term chaos and mission success.