8 recommendations from the FEMA Oct. 1 After-Action Report
---
In August 2018, two major reports on the Route 91 Harvest Music Festival mass shooting incident were released. The first, from Las Vegas Sheriff Joe Lombardo, assessing law enforcement response to the event. The second report, released by FEMA, was a review of the combined fire, EMS and law enforcement response simply entitled, "1 October – After Action Report."
While there are many suggestions reinforcing the need for joint response exercises and improved communications, here are several of the key recommendations from the FEMA report for all of public safety to contemplate.
1. Implement and limit access to unified command. Unified command for fire, EMS and law enforcement should be established before and during large-scale local events, such as the Route 91 Harvest Festival. A unified command post should be in a secure area with limited access to only authorized and necessary personnel.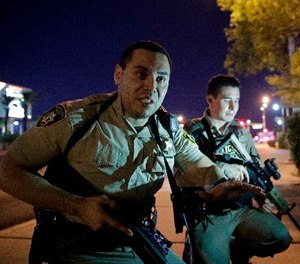 2. Curb self-dispatch. Self-dispatch by other police, fire, EMS and external groups caused some confusion on resource deployment, and, in some cases, caused problems with access and egress to the incident area for bonafide responding agencies.
3. Keep ingress/egress routes clear. Priority travel routes need to be kept open for emergency vehicle response, especially medical transport to and from hospitals when there are large numbers of casualties.
4. Set up staging areas early. Staging areas must be set up early to avoid over-convergence at the scene. This effort should include fire, EMS and law enforcement and if at the same staging area, it should include a coordinated command structure with staging officers from each discipline.
5. Control media contact. A separate media area should be established away from the incident scene or command post, but (if possible) with a vantage point of the overall incident. Public information officers from fire and law enforcement should work in conjunction with one another to present unified and coordinated incident information. Only PIOs should speak to the media until the incident has concluded and a formal press conference is scheduled to be attended by all of the major response and support agencies including the receiving hospitals.
6. Establish agency priorities. When possible, liaison between fire and law enforcement should extend down to the branch director level to reinforce the priorities and needs of each agency to accomplish their goals.
7. Toss out first-aid kits. At incidents with large numbers of "walking wounded," the use of disposable first-aid kits containing items such as dressings, bandages and splints can provide basic treatment while more critical patients are being treated and transported.
8. Train citizens to respond. As part of community preparedness, programs such as Stop the Bleed and CPR for citizens should be promoted by local fire and EMS departments.
---
About the author
Chief Robert R. Rielage, CFO, EFO, FIFireE, is the former Ohio fire marshal and has been a chief officer in several departments for more than 30 years. A graduate of the Kennedy School's Program for Senior Executives in State and Local Government at Harvard University, Rielage holds a master's degree in public administration from Norwich University and is a past-president of the Institution of Fire Engineers — USA Branch. Chief Rielage can be reached at Robert.Rielage@FireRescue1.com.