Md. woman cold calls cop for sex, arrested
The officer asked the woman if she knew who she was speaking with when she solicited him
---
The Frederick News-Post
FREDERICK, Md. — Frederick Police arrested a Walkersville woman Wednesday after she called an officer to offer a sex act in exchange for money, according to a news release.
Angela Ayers, 44, of the 8000 block of Eureka Lane, was charged with soliciting prostitution and possessing paraphernalia and crack cocaine.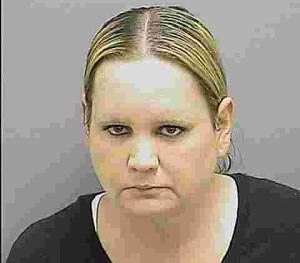 She was being held at the Frederick County Adult Detention Center in lieu of $1,000 bail Thursday, according to electronic court records.
Ayers had gotten the officer's number during the course of an earlier case, police said. It appears that she called the officer in error. The officer asked Ayers if she knew who she was speaking with when she solicited him, police said. Ayers said that she knew who he was but referred to him by a different name.
A price and meeting location were set and Ayers was arrested without incident upon arrival.
Copyright 2014 The Frederick News-Post
McClatchy-Tribune News Service