Naked Ore. man attacks cars, cop in rampage at hemp fest
It took multiple officers to take down the 6'3", 250-pound man
---
By Police1 Staff
GRANTS PASS, Ore. — A naked man had to be sedated after a bizarre rampage at a three-day hemp festival in Oregon.
According to KPTV, 27-year-old Timothy A. Seaux was taken into custody Sunday after starting fights with attendees and damaging multiple cars.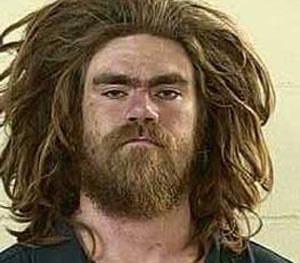 It took multiple officers to take down the 6'3", 250-pound man.
Seaux kneed and kicked one trooper on the scene several times during the arrest.
Medical crews sedated the man after he continued to violently kick inside of a patrol car.
Seaux was arrested on charges of menacing, criminal mischief, assaulting a public safety officer and resisting arrest after being released from a local hospital.