2nd police chief resigns in Fla. speed trap town
Waldo is one of only two U.S. towns officially labeled "traffic traps" by AAA
---
Associated Press
WALDO, Fla. — A second police chief has resigned in a north Florida town known as a speed trap.
The Gainesville Sun reports that Waldo police Cpl. Kenneth Smith resigned Wednesday, just days after former Chief Mike Szabo resigned.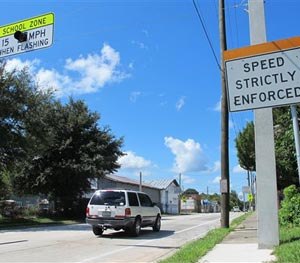 Waldo is one of only two U.S. towns officially labeled "traffic traps" by AAA. It is currently being policed with help from the county sheriff's office.
The resignations come after two Florida Department of Law Enforcement investigations were launched following allegations of ticket quotas, mishandling of evidence and other issues.
Smith became interim chief in August after Szabo was suspended following the first inquiry. Smith was suspended in advance of the second investigation.
City Manager Kim Worley has said the quota was only in place to keep officers productive.
Copyright 2014 The Associated Press