3 considerations for law enforcement when starting a mental health co-responder program
Identifying providers, conducting integrated training and establishing realistic expectations are critical steps
---
As the responsibilities of our profession are continually being evaluated, one of the concepts emerging is co-responder models that partner sworn peace officers with mental health professionals to respond to mental health crisis calls.
Our neighbors are finally starting to recognize what some of us have been saying for a while that peace officers are not always the best option for mental health response. I still personally believe, as I have written about previously, that peace officers should be completely removed from mental health response in most cases absent some arduous circumstances.
With that said, the trend for co-responder models is growing and the demand for these specialized mental health providers is increasing. This article outlines three considerations for agencies looking to implement a co-responder program.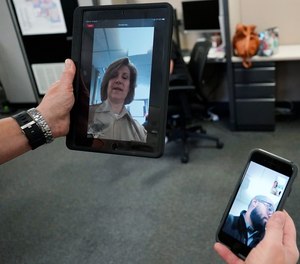 1. Assess available providers
The idea of training mental health providers to respond to mental health calls with peace officers sounds good but some jurisdictions have struggled to find providers.
The lack of providers can often be attributed to educational institutions training mental health providers to perform their jobs in clinical settings. Most educational institutions are not teaching social workers, counselors and psychologists to respond to calls in the field.
Agencies who are considering these models may want to partner with educational institutions and mental health providers to conduct training to prepare these professionals to respond to calls in the field.
Agencies may also want to invest in sending some of their officers back to school to become mental health providers.
In addition, agencies in more rural areas may want to engage their state legislators to provide these professionals with some kind of financial incentives, as these areas often struggle more than metro areas in attracting and retaining these professionals.
2. Conduct integrated training
The fields of law enforcement and mental health can have differing views on the types of decisions needed to be made when responding to those who are experiencing a mental health crisis. Each may even have different goals and expectant outcomes when responding to these calls.
The only way to get everyone into alignment is to have joint training. The importance of this cannot be understated and failing to do so could lead to adverse outcomes. For instance, when responding to a person experiencing a mental health crisis who is suicidal, armed with a gun and alone in their residence. who decides what actions to take? Who decides if active intervention will be taken or not?
Without training and alignment, answering these questions could be more difficult than they already are.
3. Establish realistic expectations with your neighbors
Although these models may help reduce deadly force encounters between citizens and law enforcement, we will still have the person who experiences a mental health crisis who successfully commits suicide in the presence of co-responders. We will still have a 16-year-old autistic child who is the size of an NFL linebacker get into a physical confrontation with co-responders. The key when communicating about the implementation of co-responder models is that they will help reduce but not eliminate all the negative outcomes associated with responding to these calls.
I have examined many programs nationally and these are the main points of emphasis I have seen. I believe if these things are taken into consideration, then implementing these models will have better outcomes for us and our neighbors.
NEXT: Roundtable: How to develop a successful mental health intervention program