DOJ: Reforms in Baltimore will withstand presidential change
U.S. District Judge James Bredar said political winds change, but orders of the court do not
---
Associated Press
BALTIMORE — The U.S. Justice Department assured a federal judge Wednesday that a proposed agreement to reform Baltimore police practices will withstand the change in presidents.
Civil Rights Division lawyer Timothy Mygatt said the agreement with the city was negotiated cooperatively and outlines a proven process for achieving its goals.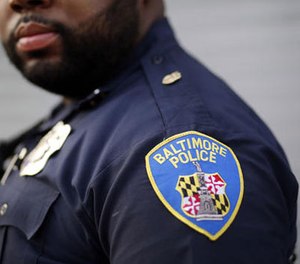 "It endures over administrations. It endures across shifting political winds," he said. "It allows there to be surety for all parties involved that there's going to be consistency."
U.S. District Judge James Bredar said political winds change, but orders of the court do not.
"In this courtroom we don't operate on a four-year cycle," he said. "I know that's clear, but I wanted to say it."
Once the judge is satisfied that the agreement's sweeping reforms are fair, adequate and reasonable and enters the decree, it becomes court-enforceable.
Mayor Catherine Pugh told the judge she's confident Baltimore can afford to implement the reforms. She didn't provide dollar figures, but she told reporters later that she has put money in the city budget for implementation, expects a Ford Foundation grant and is seeking state funds.
"I'm really confident that we'll be able to get this done," she said. "I want to get this signed so we can move forward."
The judge has asked about any conflicts between the proposed agreement and the police union contract, and about timelines and compliance measurements under the decree.
Former Mayor Stephanie Rawlings-Blake asked the Justice Department to launch its investigation to rebuild public trust after the 2015 death of Freddie Gray, a young black man injured in a police van.