IACP Quick Take: 2 big challenges facing policing
Representatives from the Five Eyes countries addressed the challenges of modern policing around the world
---
In 1946, the United States and the United Kingdom formalized an agreement to share intelligence, a process that had helped the allies win World War II. Two years later, Canada joined the group, followed by Australia and New Zealand in 1956, and the Five Eyes (FVEY) intelligence group was borne.
At the 126th International Association of Chiefs of Police conference, police leaders from four of the FVEY countries addressed the workforce and technology challenges confronting law enforcement around the globe.
Memorable quotes on law enforcement workforce and technology challenges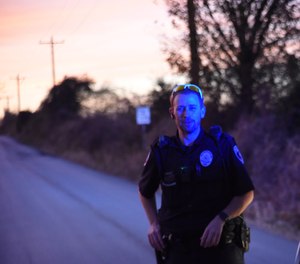 Here are memorable quotes from the four presenters:
"When you talk about suicide, you don't even have to talk about the numbers, as one suicide is too many. How do we create resiliency for those members who work day in and day out and see horrific calls for service?"
— Commissioner Brenda Lucki, Royal Canadian Mounted Police (RCMP)
"In our changing world, it is a lot tougher to be a law enforcement officer now than it has ever been, not only in terms of physical danger, but also the psychological trauma our people face is tougher than ever as they are under constant scrutiny."
— Commissioner Michael Bush, New Zealand Police
"How do we create an environment where we understand the benefits of technology and can access data with public consent in the right way that deals with challenges of encryption."
— Director General Lynne Owens, United Kingdom National Crime Agency
"There will always be the 'simpler' crimes, but every day we are getting into more complex crimes and every day they are becoming more and more global."
— Deputy Director David Bowdich, FBI
Workforce challenges facing law enforcement
The number one priority, as well as the biggest challenge identified by the panelists, is safeguarding officer mental health. But creating effective wellness solutions requires more than a one-size-fits-all approach.
"We make sure everyone who does work is psychologically assessed and has instant access to counseling if they need it," said Director General Lynne Owens, "but there is a real risk that becomes just a tick of a box. So we also need a culture where people can feel comfortable saying they are struggling."
Recognizing that the road back to "normalcy" after responding to a mass casualty event is different for each officer is key to developing police resiliency and mental wellness programs. Deputy Director David Bowdich, who headed the FBI's response to the San Bernardino terrorist attack on December 2, 2015, recounted that later that month during the annual staff holiday party at his field office he saw one of his agents who had been on the crime scene for many days standing in a corner by herself. When he walked over and asked how she was doing, she said, "Not well, I cannot believe we are doing this."
Removing the stigma traditionally associated around asking for help is a priority for the RCMP, shared Commissioner Lucki. "We have a full mental health strategy where all officers have a periodic health assessment and a mandatory psychology health assessment. We've made our Road to Mental Readiness training mandatory. We recently partnered with the University of Regina to do a longitudinal PTSD study with new cadets, where we will follow them for 5-10 years to find out what are the triggers for PTSD."
In addition, the RCMP has created operational stress injury personnel in each division and is creating family resource centers for family members as they often see the signs of officer stress first.
Technology challenges facing law enforcement
When the panelists were asked about the technology challenges facing law enforcement, the discussion primarily focused on lawful access – the lawful search and seizure of information, including computer data, for the investigation of serious crimes such as drug trafficking, money laundering, child pornography and murder.
With criminals and terrorists communicating on end-to-end encrypted platforms and apps, law enforcement faces many challenges in monitoring their activities.
"It is a global issue, it is a national law enforcement and intelligence issue that is impacting us all, that will get 110% worse before it gets better," said Deputy Director Bowdich. "But we do believe there are solutions that can be developed if we have the will and fortitude that can still enable privacy rights."
Working with tech companies to address what is essentially an ethical question around aiding law enforcement to track down online criminal activity is imperative, noted Director General Owens: "NECMEC identifies images of child abuse and tells law enforcement. In the four years since I have been in this job, the referrals from NECMC to my agency have gone up just under 1000%. We assess those images, investigate some of the offenses ourselves and ask local police forces to investigate others. But all the while we investigate those images, we are not getting into the dark web and the contact offenders that I think we need to prioritize. The tech companies invest millions and billions to develop AI to target advertising. I don't think we should just accept that they are not prepared to put some of their research and development into this area. We wouldn't accept cars without locks, we wouldn't accept houses being built that weren't securely designed, so why are we allowing tech companies to design technology which is enabling crimes on their platform?"
The panelists also shared the need to hire a police workforce equipped with the knowledge and skills to operate within this new tech environment.
"We need data scientists and cyber specialists and people who can track the money," said Director General Owens. "How do we grow a different relationship with the private sector to work with us to do the thing we do brilliantly – catch bad guys?"