Leveraging survey information to improve agency performance
Knowing how we rate through the eyes of our communities is vital
---
Law enforcement agencies must always support the greater good of their communities while protecting the rights of every individual. It is a balancing act we practice every day. However, it is now more important than ever for law enforcement leadership to engage with their communities and determine those things that are valued as public safety priorities by the community as a whole, and not just the things that are being demanded by the few with the loudest megaphone and most visible platform. Before we jump to removing school resource officers, reassigning transit officers and dismantling specialty units, let's be sure that we are moving in the right direction for everybody.
Elected officials and community leaders have increased expectations for agency leadership to produce a crime plan or crime reduction strategy that includes more than pie charts and bar graphs showing the numbers of cases opened vs. cases closed and the percentage of change in reported crimes.
In addition to showing where the money is being spent, modern crime plans incorporate the department's values on topics such as agency transparency, mental health, social media and social justice issues.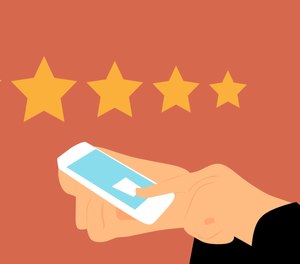 To stay on track, law enforcement leaders need to know two things:
Are we performing the services which are valued by the community?
How well is our performance?
One way to gauge these performance factors involves improving our marketing skills. We have to master the art of the survey.
Community approval rating                                                                              
Former NYC Mayor Ed Koch was a master at gauging any crowd and their level of support before addressing them. By uttering his famous, "How'm I doing?" question at the start of a speech, the mayor instantly knew his audience. He solicited feedback from the crowd and then addressed their concerns before moving on to his speech.
As an agency leader, how do you gauge your agency's effectiveness in the community? How receptive is your community to the actions of your agency? Is your agency doing things that are seen as positive and supportive or negative and repressive? More importantly, how often do you and your officers engage in a public dialogue with your community leaders?
Don't be afraid to hear that you are not meeting expectations. Remember, this is not an argument about right and wrong decisions. This is a litmus test for public perception. We need information to make good decisions.
By hosting a simple survey process, law enforcement can gauge the community's perception of how effective they are, as well as their ability to deliver the services that are wanted and required by the community. 
Mass media vs. social media                                                                                              
Traditional surveys conducted by marketing firms used mass media to collect information to match producers with consumers. Short survey advertisements were printed in newspapers and magazines. Letters and postcards with surveys from marketing firms would arrive in our mailbox. Ultimately, the information was collected and used to build various demographics such as our age, gender and preferences on every topic imaginable such as the TV shows we watched, the music we liked and the food we ate. All of this information was used by producers to increase sales.
Today modern marketing firms continuously collect consumer information through internet site visits, smartphone apps and rewards cards, which track all of the metadata related to where we shop and what we purchase. When we make an online purchase or scan a rewards card following an in-store purchase, we are creating a small survey of our product preferences.
Law enforcement agencies can follow this same model and use the internet to leverage their social media platforms similarly to collect information, as well as gauge their performance.
Platforms that allow an agency to build a base of "followers" such as Twitter, Snapchat and Instagram allow departments to conduct quick "pulse surveys" within the community regarding the agency, its members and programs. Other platforms such as Facebook and department websites allow agencies to not only communicate with the community but also host their department survey page.
A survey should be brief and ask questions regarding what things the person likes and what they would like to see more often. Surveys should be collected monthly or quarterly so that the information is timely, and decisions are made about the overall tenor of the survey results. Just like a retailer, this information allows us to get feedback on our performance and custom tailor our delivery of service.
Developing law enforcement performance metrics                                                       
Police leadership has always struggled with ways to accurately quantify the work of their departments. Crime rates can be very subjective and only reflect the number of reported crimes without taking into consideration those crimes that go unreported, as well as the number of potential crimes your agency prevented. Quality of life issues within the community can present their own challenges by being both ambiguous and intangible.
By developing a simple customer satisfaction survey, agencies can gather information from the community that will allow them to rate their performance without the need to count officer-generated reports, citizen contacts or even benchmark agency performance relevant to neighboring agencies.
A customer satisfaction survey gives your community the chance to rate your agency's performance on a scale from 1 to 10 – lowest to highest. All your agency has to do is decide the key performance items that you wish to be rated upon such as officer courtesy, respect, response time, etc.
Survey results can give your agency a baseline from which you can evaluate department performance with each successive survey and see the areas in which your department is trending up and which areas you need to focus on more to see improvement.
Conclusion                                                                                                  
For many years private sector service industries have capitalized on information gained from survey processes. Public service sectors can also use these same survey processes to increase and enhance performance. Our communities, leaders and elected officials are all requiring more of law enforcement agencies and their leadership. Internet-based survey processes can help gauge our effectiveness in meeting everyone's expectations. Knowing our peer performance rating is useful, but knowing how we rate through the eyes of our communities is vital.
NEXT: How citizen surveys improve community engagement with police