Are cops being harmed by Hollywood depictions of LE?
Nowadays it is difficult to find an inspiring portrayal of police officers in many movies
---
As a boy I grew up watching Adam-12 and Dragnet. These positive portrayals of police not only encouraged me to respect officers, but also reinforced my dream of becoming a great cop just like Reed and Malloy.
This makes me wonder if the opposite might be possible. That is, can bad-cop movie images lead to viewers distrusting real police officers?
Nowadays it is difficult to find an inspiring portrayal of police officers in many movies. "Hollywood movie cops" can be seen to: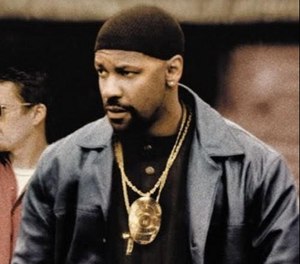 Slap, even beat confessions out of suspects;
While lacking probable cause to arrest, throat-lock submissive suspects as they graphically describe how the suspect will be sexually molested while they rot in prison for the crimes they are suspected of, for which there is as of yet no proof;
Drive through a city in pursuit, crashing into innocent drivers without even pausing to see if they may have injured someone;
Use racist and hateful dialog while engaging in oppressive/unjustifiable activities;
Shoot suspects and then, instead of rendering aid, inflict pain to their wounded limbs to elicit information;
Line their pockets with money stolen from drug dealers, sometimes killing other cops who try to end their depredations;
Abuse drugs and alcohol on duty;
Have sexual relations with prostitutes on duty;
Be connected with mob bosses from the "old neighborhood" who are depicted in movies to be more honorable than the officers;
Try to convince troubled individuals to jump from ledges;
Shoot many people with guns that launch bodies without suffering any legal, civil, or emotional consequences;
Make lousy spouses, parents, neighbors and even human beings.
To give an example, in all three seasons of HBO's True Detective, the writers decided to have the featured fictional investigators in the fictional drama commit murder as police officers. In fact, the suspect in many "Who done it?" movies is no longer the butler and more likely to be a cop.
Even the makers of the movie Patriot's Day threw me a head fake when they chose to take what should have been a slam dunk positive story of law enforcement and turn it into a fictional-composite-character-hero cop story played by Mark Wahlberg as a department problem child riding out a disciplinary beef. This story line did not even seem to fit comfortably into the otherwise well told story of the Boston Marathon bombing. For me it was like finding a piece of spoiled broccoli in a box of fine chocolates. I knew it didn't belong there but now that it was there, it was impossible for me to swallow.
Does Hollywood intentionally damage the image of cops on the street?
I have to wonder if it is entertainment or propaganda that is the end game of people who create such ludicrous caricatures of police officers. You might also wonder if the constant portrayals of police officers as badge-heavy, racist, uncaring, psychopathic brutes have encouraged some people to believe these are accurate portrayals. I have to ask:
How much community policing in neighborhoods depicted in movies like Training Day does it take to counter the mistrust of police created by these movies?
How many Americans believe the depictions of these despicable cops are realistic?
Is it easier for a person raised on cops-as-villains movies to resist, fight with, or even shoot at a police officer?
How much do these movies impact on the tendency for jurors to believe, or not believe, an honest police officer's testimony?
Have these portrayals hamstrung police recruiting efforts?
These negative portrayals, coupled with the false narrative forwarded by the national media after Ferguson, have most certainly not made policing easier for officers working the streets of this nation.
The good news is, if it is propaganda it's not universally working
However, all you officers out there can take heart in the fact that these negative portrayals have not had a universally negative impact on the way most people view their police departments. A recent Gallup Poll revealed that in spite of the best efforts of Hollywood and the national media, 85 percent of the general public reported they still have confidence in their police. In fact, in the survey police were ranked third in trustworthiness behind only the military and small businesses.
The vast majority of the public you protect and serve trust you and value your service.
A message for Hollywood
As a lifelong moviegoer, I would like to make this one request of Hollywood producers.
You folks love making movies about invincible superheroes rushing to the aid of people in distress. How about making just one movie about real police officers who, unlike Hollywood superheroes, commit heroic acts every day in spite of having neither super powers nor invincibility? It is even the case that sometimes in risking all for others, they sacrifice all for others.
Now they are the real superheroes.