Creating a positive impact: Effective community policing strategies
A trio of law enforcement professionals share the best practices they are using to connect cops with their communities
---
Community policing has been heralded as a productive way to rebuild trust between the public and police. A recent Justice Clearinghouse webinar, Creating a Positive Impact: Best Practices for Community Policing, covered key points associated with making community policing work. Justice Clearinghouse is an online educational platform with an audience of over 120,000 justice practitioners.
The webinar was presented by Chief Eric Scott, who heads up the Berea Police Department in Kentucky, Major Dan Weis with the Osceola County Sheriff's Office in Florida and Sheriff Manuel Gonzales III, who is based in Bernalillo County, New Mexico.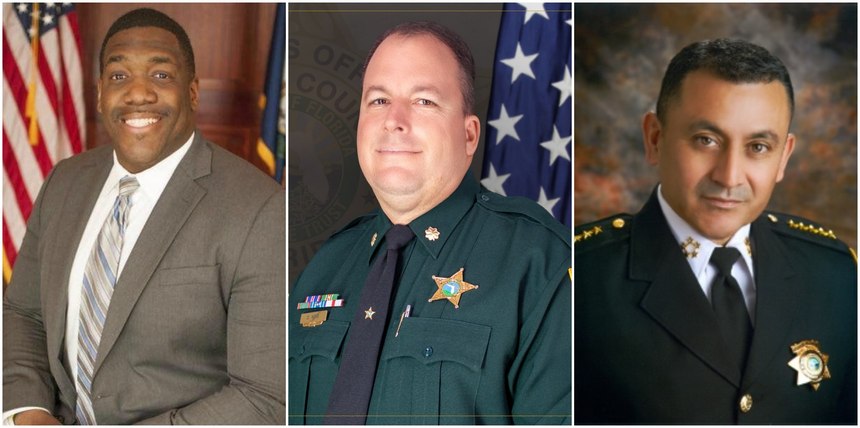 Here are some takeaways from the discussion. In some cases, quotations from the participants have been edited to provide brevity and flow.
Defining community policing
The International Association of Chiefs of Police's Discover Policing website defines community policing as encouraging "interactive partnerships between law enforcement agencies, their officers, and the people they serve. By developing connections within the community, police are better informed and empowered to solve public safety problems."
This being said, "community policing is something different in every community," said Major Weis. This is because no two communities are alike in their economic, social and ethnographic composition. Nevertheless, "From our agency's standpoint, everybody is involved in community policing, and every employee in the agency should be engaged in community policing," he observed.
"What's important to us is that you want to bring law enforcement and the community together," said Sheriff Gonzales. To foster this process, the Bernalillo County Sheriff Department links promotions and other jobs with community-based placements. "If somebody is looking for a promotion, you have to make sure that they're involved with the community," he said. "That just incentivizes our people to be engaged with the people and understand what's going on."
Building strong relationships is key
For community policing to succeed, law enforcement agencies need to build ongoing collaborative relationships with the people they serve, both collectively and with respect to distinct ethnographic groups.
"When you look at community policing, we have to look like the community first and foremost," said Major Weis. "Secondly, the countless programs that we host and that we support in our community are also important, because actions speak much louder than words."
How to bridge politically divided communities
America's communities have become polarized along political and ideological lanes, with various groups facing off in ways that do not foster unity.
"For instance, we would have a Black Lives Matter gathering on a Monday and then Tuesday it was Blue Lives Matter," Chief Scott said. "It was almost as if the town was completely divided and you're either going to be Blue Lives or Black Lives. As the first African-American chief of not only my agency but in my county, I asked, 'how do we get past looking necessarily at color and get down to the root cause?'"
Chief Scott's answer was to focus on the common ground between all of these groups. "The reality is we all really want the same thing, which is a safe community," he said.
The Berea Police Department is emphasizing consensus-building at all levels of its operations. "It starts with recruiting, paying attention to what people are telling you, and with retraining," said Chief Scott. "You can't just assume that an officer who's been in the force 15-20 years has 'got it.' A lot of the older officers have almost 'got lost in translation.' We have to bring them in and make sure that they're up to date with the most modern, up-to-date attitudes and ways of doing things."
Leverage technological opportunities
The three experts who took part in this webinar agreed that social media and the web can be very helpful tools for fostering community policing.
"The great thing about modern-day policing is we can stay so well connected with our constituents because of technology," Chief Scott said.
"What we want to do is make sure that our narratives get out there, and we try to do the best we can with social media," agreed Sheriff Gonzales.
"It's helped immensely: Our social media team that we have put together over the last year has done amazing things," echoed Major Weis. "As far as community outreach through our Facebook page, we have over 400,000 followers now."
The best news: These tech tools are available to all departments, including small ones with limited budgets. "Things like social media, they're free," Chief Scott said.
Transparency and trust are vital
For community policing to succeed, law enforcement agencies need to be honest and transparent with their communities. This is why the Bernalillo County Sheriff Department links body-worm camera footage with some of its news releases so that the media and public alike can see what exactly transpired during incidents.
"We also provide video footage on social media to promote transparency to the public, to provide a better understanding of what we are doing," said Sheriff Gonzales. "But I think one of the most important things I do, as a sheriff, is to have an open-door policy. We're willing to meet people whether they're activists, business people, an individual citizen with a concern, or just somebody that wants to drop in and ask a question."
"The most important thing is that we have to be the best listeners," he added. "That's what people are ultimately looking for. They don't expect you to solve all their problems as long as you're willing to listen to them."
Summary
Community policing works where law enforcement agencies work closely and collaboratively with their communities. Building strong relationships, finding common ground across political lines, using social media to tell police stories, and building trust through transparency is central to this process.