5 things to know about suspected cop killer Markeith Loyd
A manhunt is underway for the suspect, who is believed to be armed and has a lengthy criminal history
---
By Police1 Staff
An Orlando police sergeant was shot to death early Monday, and a second officer was killed in a crash during the ensuing manhunt. Police are looking for 41-year-old Markeith Loyd, described as 6-foot-3-inches, 230 pounds, in connection to the brutal killing, and have offered a $60,000 reward for information leading to his arrest. Here are five things to know about the suspect.
1. Loyd is wanted in the killing of his pregnant ex-girlfriend.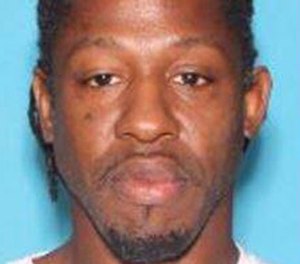 Police have been searching for Loyd since the fatal shooting of 24-year-old Sade Dixon, who was three months pregnant at the time of her death on Dec. 13, according to WESH. Loyd was Dixon's ex-boyfriend. Dixon's brother, 26-year-old Ronald Steward, was also shot during the incident and critically injured. Dixon's 5-year-old and 7-year-old children were in the home at the time their mother was killed.  According to the Associated Press, police believe Loyd has been receiving help evading police in the wake of the killing.  
2. Loyd is suspected in the death of Master Sgt. Debra Clayton.
Clayton was shot and killed after someone alerted her that Loyd was in the area. She attempted to stop him in a Wal-Mart parking lot when Loyd fired multiple shots.
Clayton returned fire, but Loyd was not hit, according to AP. A manhunt for the suspect began shortly after.
3. Loyd allegedly attacked another officer after fleeing the scene of Monday's murder.
The suspect is considered armed and dangerous, and he has already opened fire on those trying to apprehend him. After shooting Clayton, the suspect fled the scene and was spotted a short distance away by police. Loyd then opened fire, striking a deputy's SUV, the Orlando Sentinel reported. Loyd also carjacked a vehicle, which was later found abandoned.
 The Orange County Sheriff's Office has asked for the public's help in finding the suspect, but cautioned not to approach him.
4. The suspect has a lengthy criminal history.
Loyd spent 10 years in prison and five years on probation after being convicted for conspiracy with intent to distribute cocaine in 1999, according to the Orlando Sentinel.
The case was just one in a series for Loyd, who has a long criminal history dating back 20 years. In 1998, he served over four years for battery on a law enforcement officer or firefighter and resisting arrest with violence, according to the report. While in jail in 2002, a corrections officer filed charges against him for battery – Loyd was later found guilty.
Loyd also faced murder charges in 1996, but they were dropped. In 2015, Loyd faced domestic violence charges which were dismissed.
5. Loyd told his Facebook followers he wanted "to be on Americas most wanted"
Two additional photos of murder suspect Markeith Loyd. Wanted for murder of Sade Dixon and OPD Master Sgt Clayton. Crimeline reward $60k pic.twitter.com/JSmwJaog1s

— OCSO FL News (@OrangeCoSheriff) January 9, 2017
In a Facebook post from Nov. 30, 2016, Loyd wrote, "Goals!!!! To be on Americas [sic] most wanted." 
In another Facebook post created the day before Sade Dixon was killed, Loyd wrote, "Orlando Fla.. when you talk about street legends mention ME!!!!! Me!!!!"