Judge blasts cop killer's parole board for considering letters from LEOs
Judge Victor Grossman held the parole board in contempt for considering dozens of opposition letters that came from cops
---
By Douglass Dowty
Syracuse Media Group
CANASTOTA, NY -- A state judge has blasted a cop-killer's parole board for considering letters from cops in denying the 74-year-old murderer's release after 43 years in prison.
John Ruzas - who is up for parole for the 11th time - shot to death Trooper Emerson Dillon on the Thruway near Canastota in 1974. Ruzas earlier had robbed a DeWitt jewelry store.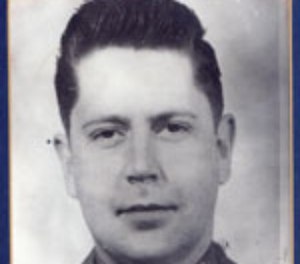 Ruzas, who was 32 years old at the time, was sentenced to 25 years to life in prison. He has gotten chances at parole for nearly two decades.
Anyone has a right to send a letter opposing parole: there's even a form on the state prison website to submit a letter supporting or opposing parole for an inmate.
And state police have, for years, made a public appeal to keep Ruzas behind bars.
But Hudson Valley Judge Victor Grossman this month held the parole board in contempt for considering dozens of opposition letters that came from police officers decrying Ruzas's murder.
Grossman said considering those letters violated the law. The judge ordered a new parole board to consider Ruzas' bid for freedom, forbidding the previous parole board members from participating in the new panel.
The judge also went after the parole board members personally, saying if they didn't uphold the law, they should resign or be fired. He said parole boards routinely flounted the law because they could get away with it.
The judge's ruling incensed the state troopers union, which called the it "ignorant, insulting and inexcusable."
""Shame on Judge Grossman. This bush-league judicial decision is a slap in the face to the children of Trooper Dillon and the entire New York State Trooper family," said Police Benevolent Association President Thomas H. Mungeer. "How can this judge say that Troopers who risk their lives to serve and protect the public and endure nightmarish moments together aren't considered family and members of the community who are harmed by the crime?"
At its heart, the dispute comes down to this: are some crimes -- like killing a police officer while fleeing a robbery -- so violent that they should virtually disqualify someone from parole? Or should a parole board consider an inmate's record and rehabilitation for even the worst crimes?
The law sends mixed signals: the PBA noted correctly that someone who murders a police officer in 2017 can face life in prison without chance of parole. (That wasn't on the books when Ruzas was sentenced.)
But parole boards -- for those eligible -- are also required to account for someone's rehabilitation and "future-focused" risk if returned to the community.
This is at least the third time that a New York State judge has overturned a parole board's decision in a murder case as being arbitrary and ignoring the law.
In his 14-page decision, Grossman insisted that he wasn't ordering the parole board to ignore community opposition to Ruzas's release. But the judge said only those people defined under law -- namely, the victim's family and representatives -- could be considered by a parole board.
Grossman summed up the impermissible letters this way:
"The 'wealth of opposition' (cited by the parole board) includes several out-of-state letters, 46 letters with identical 'boilerplate' opposition language, eight letters expressing a desire to life without parole and penal philosophy, and a few others...
The judge noted that letters and statements from the trooper's family were appropriate for consideration.
The PBA called the judge's order for yet another parole hearing a "cruel and devastating reminder" to the trooper's family 43 years after his death.
"The children of Trooper Dillon -- who are devastated by this ruling -- cannot understand why a judge seems more concerned about a murderer than the troopers and their families who have supported the Dillon family over the years," the union said in a news release.
Grossman noted that Ruzas is nearly 75 years old now and needs a cane or a wheelchair to get around. He's hard of hearing. And he's had a clean prison record since 1990 and has repeatedly acknowledged guilt and expressed remorse, the judge said.
Those are factors the parole board paid only lip service to in denying parole, the judge ruled.
The parole board acknowledged that an internal risk assessment found "no risk." But the panel focused on the horrendous nature of Ruzas's crime. Here's part of its ruling denying parole:
"You have presented yourself; 74 years old with medical issues and clean discipline. Your COMPAS indicates no risk and case plan features satisfactory goals. The panel is concerned given your account of the instant offense whereby admittedly you drew your illegal weapon and shot the trooper struggling over a jacket... Overall, your interview expressed shallow remorse whereby you did so only when prodded. The interview revealed what appeared to be your agitation with the process and its repetition. A review of the sentencing minutes revealed the judge's premise that your sentence would satisfy your debt to society. Moreover, this file features a wealth of letters opposing your release at this time. Therefore, based on all the factors in the file considered discretionary release is not appropriate."
That parole board's decision was actually the second time Ruzas had appeared before the board based on the judge's ruling.
Grossman found that second decision to be faulty, as well, in ordering a third parole hearing this time around. The police union charged that the cop-killer had found a "sympathetic ear" in the judge.
"I'm growing very tired of judges attempting to legislate from the bench," Mungeer, the union chief, said. "Trooper Dillon's sacrifice to the people of New York state will never be forgotten, and this union will continue to advocate for him and his family."
Ruzas's next parole hearing must be held by early November, the judge said. Grossman heard the case because he presides over the area where Ruzas is being held, at the Fishkill Correctional Facility.
©2017 Syracuse Media Group, N.Y.
McClatchy-Tribune News Service