Why NY's investment in dismantling MS-13 has national implications
Any gang-prevention strategy must address unaccompanied children from Central America who are particularly vulnerable to MS-13 recruitment and victimization
---
On April 11, New York Governor Andrew Cuomo pledged $18.5 million to Long Island communities besieged by MS-13 violence as part of his FY 2019 Enacted Budget. The funding is part of an aggressive strategy to dry up the pipeline of recruits and victims who are mostly from Central American immigrant communities.
Cuomo's strategy recognizes, and rightfully so, that in order to dismantle MS-13 – not only on Long Island, which has seen more than 25 MS-13-related homicides over the past two years, but around the country – requires a holistic approach. His proactive strategy includes:
Expansion of after-school programs;
Case management services;
Job opportunities for vulnerable youth;
Community and local law enforcement initiatives to prevent gang involvement.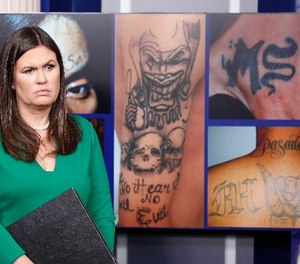 "The launch of this comprehensive plan invests in critical programming to help stomp out gang recruitment, engage young men and women during and after school, and help protect New Yorkers from being victimized, as we work to eliminate MS-13's presence in this state for good," Cuomo said.
This is not just a Long Island issue. Communities large and small from Massachusetts to farm country in central California have seen a rise in MS-13 violence, with more than 10,000 gang members in over 100 communities in 40 states. The gang strictly and successfully adheres to their motto, "Murder – Rape - Control" through extortion, intimidation to recruit new members, violence against adversaries and trafficking of female victims.
The link between unaccompanied children and MS-13
Among the youth that need to be targeted are those who come to the U.S. unaccompanied. There is an inextricable link between unaccompanied children (UAC) from Central America and MS-13 recruitment and victimization.
Between October 2014 and December 2017, the Office of Refugee Resettlement (ORR), a division of the Department of Health and Human Services, placed 130,027 children from Central America's Northern Triangle – Guatemala, Honduras and El Salvador – across the U.S. Areas hardest hit by MS-13 violence in the past year include Nassau and Suffolk Counties on Long Island, N.Y.; Fairfax County, Virginia: Montgomery County in Maryland; and Houston in Harris County, Texas. These areas have received the bulk of UACs in recent years.
How the UACs arrive in communities far removed from the Southwest border is reflective of a policy designed to address legitimate victims of human trafficking, incidentally, a standard the majority of UACs fail to reach.
Pursuant to guidelines set forth in the Trafficking Victims Protection Act, each child referred to ORR from the U.S. Department of Homeland Security after being apprehended at the border receives a comprehensive evaluation that includes criminal history, prior acts of violence and gang involvement. ORR should not release children considered to be a threat to the community, but current gang members have fallen through bureaucratic cracks. 
ORR also uses enhanced safety protocols when determining whether to release a child to a qualified sponsor. It has been revealed that 80 percent of these sponsors are themselves in the U.S. illegally. Potential sponsors require extensive background checks and, in some cases, mandatory home studies, before a child is released to the sponsor. This too has proven ineffective on occasion. Based on the law and the court's interpretation of the law, the first preference for placement would be with a parent of the child. If a parent is not available, the preference is for placement with the child's legal guardian, and then to various adult family members.
In the latter cases, investigations have been frustrated because of a literal in the front door and out the back for many criminal UACs who are not supervised by their sponsors. Investigators have chased UACs around communities in and out of their jurisdictions. The gang's interstate clique system makes it convenient for suspects to abscond to a brother clique on the other side of the country.
A source of deep frustration among law enforcement officials is that ORR will not, by policy, communicate the number of UACs they are placing in a community. It is usually not until the children register for school that there is an inkling of individuals at risk in the community. And even with this information available, schools – especially given the prevailing immigration tensions – will be unlikely to disclose to law enforcement the numbers of newly registered Central American students they have accepted.
Threat assessment strategies
So how can law enforcement conduct a threat assessment through predictive analysis of potential MS-13 recruitment and victimization in lieu of no cooperation from ORR or schools?
The most basic approach is strategic use of a department's school resource officers or school security guards who are trained by the local agency and have established an information-sharing mechanism. Many times, it isn't until a crime is committed that schools incorporate these strategies.
Consider the value of these officials who see emerging trends and behaviors daily such as MS-13 graffiti and who's congregating with whom in the halls, and who have contact with courageous students willing to pass along information (which is rare given the risks involved).
Likely the most empirical way to ascertain the potential recruitment/victimization population base is to determine how many UACs have entered a community. This data is readily accessible on the ORR website by state and county.
For instance, on Long Island, MS-13 strongholds are consistent with the Central American enclaves in Brentwood, Freeport, Hempstead, Huntington and Uniondale. Many in law enforcement, politics and these respective communities may be surprised to learn that between October and December 2017, 200 UACs were placed in Nassau and Suffolk Counties. This doesn't account for the 102 placed in nearby Brooklyn, and 165 in Queens. Harris County, Texas, received 364 UACs during the same period.
As law enforcement conducts multiple suspect arrests – typical in MS-13 because rarely is just one suspect involved in the commission of a violent crime – the UACs provide a fertile MS13 recruitment opportunity that can't be ignored and is best calculated through ORR's published data.
Next steps
UACs have and continue to endure severe hardships. These children may have left the threat of gang violence or economic depression, but they often lack the social and cultural skills in the U.S. to continue the survival process.
Because of this unique dynamic, addressing this exclusively as a law enforcement issue is doomed for failure. When UACs are placed in a community by ORR they have little to no resources, are placed in a foreign environment with people they may have never met, and are likely suffering some symptoms of PTSD.
This supports the need for immediate intervention. Whether communities or politicians like it or not, strategies need to be employed to divert children away from MS-13, or we will be dealing with increasing violence and homicides.
Successfully assimilating UACs into U.S. society requires a multi-pronged approach:
Provide an atmosphere for UACs based on cultural pride moderated by Central American former UACs who have assimilated into American society, completed their education and are now gainfully employed. These children will not relate to any other group, especially in the early stages. Officials need to realize that not all Hispanics are the same and there needs to be an immediate sense of cultural identity and relatability.
Foster resistance and resilience against gang membership and delinquency. Tangible options and strategies must be provided. A "Just say no" campaign will not work.
Foster an atmosphere that provides behavioral and educational expectations around assimilation into U.S. culture. Many of these children come from a society where violence is a means of conflict resolution. El Salvador, in particular, is still evolving after the civil war that ended in 1992, which was known for child soldiers and government assassination squads.
Provide a safe zone for UACs after school to mitigate gang recruitment/victimization.
Provide education on employment opportunities/counseling.
Provide education on public safety options such as various visas associated with victimization or cooperation with law enforcement
Provide access to sport/recreation/employment opportunities.
Successful deployment of these initiatives will require use of Spanish media, churches, schools and social organizations. No consequence communication with law enforcement should be emphasized.