Outcomes improve when law enforcement and mental health services combine forces
Community collaborations provide access to many innovative programs such as peer specialists and mental health urgent care facilities
---
When the Pasco County (Florida) Sheriff's Office Behavioral Health detectives first met "Sheri," she was a frequent user of emergency services. She had been taken into custody for mental health and substance abuse evaluations three times within 45 days. Sheri also had pending DUI charges and a history of abusing her spouse. Her experiences with local law enforcement for mental health crises dated back to 2016.
Sadly, Sheri's story isn't exceptional.
American law enforcement agencies are increasingly at the forefront of dealing with citizens such as Sheri who experience behavioral health crises. Mental health treatment lags far behind physical health treatment throughout the United States, especially for those unable to afford it. This trend will only increase going forward, and prudent agencies will invest time and resources up front, as this produces better outcomes for both law enforcement and the communities they serve.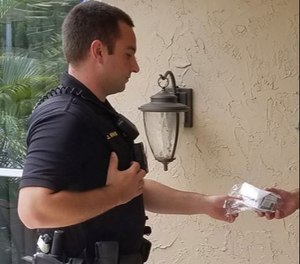 Cost-saving components
From a purely practical standpoint, it is fiscally beneficial to avoid criminalizing mental illness whenever possible. It costs more than $30,000 to incarcerate an inmate in a jail each year; by contrast, many community-based treatment models can treat individuals for a fraction of this expense, even as low as $10,000 per year.
Treatment can be a better option than incarceration for many individuals who suffer from mental illness and commit minor, non-violent crimes. In some criminal cases, it is readily apparent the suspect committed the crime during a state of mental health crisis. Other times, it's difficult for law enforcement to make that connection and send the suspect the behavioral healthcare route.
Historically, law enforcement related to mental health and substance abuse has been inconsistent. Law enforcement's responsibility has traditionally been to prevent crime and maintain order. Mental health crisis was not always taken into consideration. People who experienced a non-fatal drug overdose were often arrested for possession of a controlled substance instead of being seen as someone with a problem that required treatment. There was little to no mental health training provided by law enforcement academies and organizations.  
LE crisis intervention approaches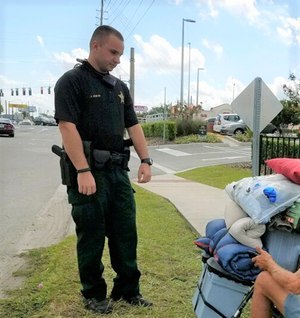 Recently, however, many agencies have recognized the need to approach behavioral health differently and adopted some form of mental health training.
Nationally, Crisis Intervention Team (CIT) training, structured after the police-based first responder program known as the "Memphis Model," is considered the gold standard for law enforcement-based crisis intervention training.
CIT training is designed to educate officers about mental health issues, give LEOs the tools to do their job as effectively as possible and help ensure the best outcome for all parties. CIT-trained officers usually have more favorable outcomes during mental health-related calls for service, fewer injuries to both law enforcement and citizens, less time spent on calls, and reduced use of force incidents.
By teaching officers what to look for and best practices to use when dealing with people in mental health crisis, agencies help themselves as well as the community. De-escalation and the soft skills of policing have always been important, but they will be a top priority in what could be termed the post-George Floyd era. There is a significant groundswell of support for moving policing away from the tactical and toward a more holistic approach that builds an enduring partnership between law enforcement and the community, and we ignore it at our peril.
Crisis identification and de-escalation
The Pasco County Sheriff's Office has a two-pronged approach to ensuring its officers are knowledgeable about mental health crisis identification and de-escalation. Upon hiring, all certified employees receive training in Mental Health First Aid (MHFA), a one-day course educating law enforcement on the signs and symptoms of the four major categories of mental illness. Employees also learn appropriate de-escalation strategies.
Within the first two years of employment, all members take a week-long CIT course. Although the Memphis Model recommends law enforcement agencies train 20% of their officers, Pasco County implemented 100% CIT training for sworn law enforcement and correctional deputies. This should ensure any deputies who engage with the community have the skills needed to de-escalate a crisis.
Statistics show approximately 20% of people in the U.S. have a diagnosable mental illness. Law enforcement officers who have consistent training emphasizing verbal de-escalation will be more inclined to take the time to reason with someone rather than push a use of force for compliance.
Collaboration equals innovation
Some proactive departments have also formed behavioral health units to focus on mental health concerns within the community. These programs range from a two-person, co-response team to multi-functional programs spanning decades of mental health collaboration.
Collaboration with the mental health community offers innovative ways to respond to law enforcement calls for service. Organizations that use a co-responder model partner a behavioral health case manager with a law enforcement officer to de-escalate and problem-solve to reduce time and resources caring for a subject in an emergency involuntary mental health evaluation. The person in crisis receives immediate mental health care and expedited follow-up for outpatient services.
In 2019, the sheriff's office implemented a Behavioral Health Intervention Team (BHIT) led by a captain, with two squads of mental health detectives. The team partnered with community mental health providers, including BayCare and the Pasco Department of Health. BHIT also has a full-time criminal intelligence analyst to decide on resource allocation.
Patrol deputies may request BHIT detectives to assist with calls that have the potential to escalate, based on previous experience and call history. A recent example of this occurred when patrol deputies responded to a domestic battery. The suspect had a history of battery on a law enforcement officer, so patrol deputies contacted BHIT, who responded to the scene. The BHIT detective talked with the suspect, who then allowed herself to be arrested without the use of force.
Achieving sustained stability
Detectives work with BayCare case managers; each detective is assigned an industry standard 20-25 behavioral health case load (approximately 15 acute cases), focusing on people who regularly require emergency services, threat assessments and are known substance users. Detectives help people connect to services and support networks to achieve sustained stability. A lot of effort goes into helping those in need identify and overcome any barriers to treatment, such as lack of adequate housing and funding.
Sheri's behavioral health case manager and the sheriff's office BHIT detective met with her regularly to identify her unique challenges and connect her to services. The co-responder team had their share of difficulties, but over the course of several visits, was able to build trust with Sheri. Her support network, which included a BHIT detective and behavioral health case manager, also attended her court hearings to stay informed and provide feedback to the court how her treatment was progressing.
Sheri's recovery was not a straight line. As anyone familiar with mental illness knows, the road to recovery is challenging. Sheri didn't stop drinking immediately. She still had to be incarcerated for mental health and substance abuse evaluations. However, the behavioral health team never gave up. Sheri expressed gratitude many times, and often became emotional with her support team when thanking them for their assistance. Sheri's spouse also appreciated the support BHIT provided and worked with the team to support Sheri during her recovery.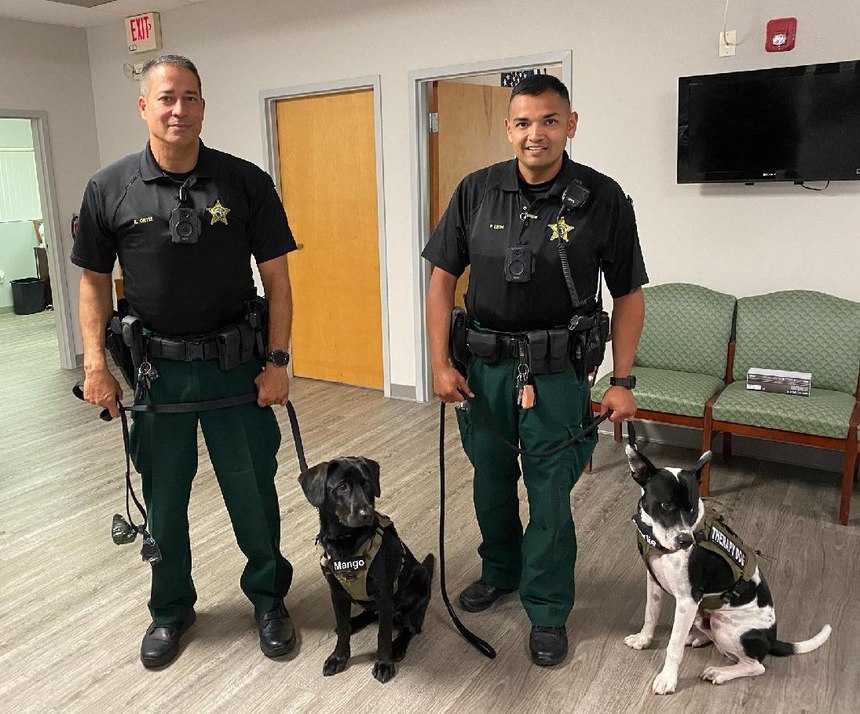 Animals have a positive impact
In cases where rapport is difficult to achieve or anxiety has overwhelmed the person in need, Animal Assisted Therapy (AAT) dogs may be a promising avenue.
Dogs have been used by law enforcement to assist victims of crimes, but Pasco County is one of the first law enforcement agencies in the nation to use therapy dogs to work specifically with the mental health community. Therapy dogs have been used on numerous occasions to calm a person in crisis and also help a person open up to a detective and talk about what they are experiencing.
Combatting substance abuse
Regrettably, Pasco County has seen record numbers of overdoses in 2020. In May alone, there were 167 overdoses, including 37 deaths. The sheriff's office has a multi-layered approach to combat substance use in the community, including interventions using community-based resources and distribution of Narcan on behalf of a local rehabilitation facility to people who have recently experienced a non-fatal overdose.
BHIT detectives attempt contact with every overdose subject within 24-48 hours, try to connect them to community-based rehabilitation services and leave behind two doses of Narcan. BayCare created a new treatment model to expedite the process for those who wish to be connected to services. BHIT's case managers also are able to complete administrative paperwork and pave the way for medicated assisted treatment such as Suboxone within 24 hours after first contact. Suboxone is used to treat opioid addiction and can be the support the individual needs to get on the road to recovery.
Fundamentally, BHIT and units like it represent an up-front investment of resources, with the recognition that behavioral health is an enduring (if unasked for) responsibility for modern law enforcement. By front-loading law enforcement's response, better outcomes are achieved for those with behavioral health issues, the larger community, and the agency itself.
A happy, hopeful ending
For Sheri, Pasco County's Behavioral Health Team made all the difference in her life. Six months after first meeting a detective, Sheri is stable, and her relationship with her spouse is healthy; the physical abuse ended with the substance use. Her case manager with a local behavioral health organization successfully closed her file. Sheri remains substance free and able to manage her mental health through medication and regular cognitive therapy.
Sheri is just one example of how law enforcement can positively affect its community on a daily basis. We face a historic time in the policing profession, and law enforcement would do well to embrace non-traditional law enforcement methods that problem-solve and offer long-term stability for the county's vulnerable mental health population.
Looking to the future
Where does law enforcement go from here? For better or worse, law enforcement agencies find themselves acting as the community mental health resource of last resort. The current climate focusing on law enforcement reform highlights the need to reallocate funding to community-based services to include mental health. Time will tell just how dedicated communities are to increase financial support for those services. Until then, agencies should mandate CIT for all existing and entering personnel, and develop and execute CIT-like in-service training.
Law enforcement departments and agencies should, when possible, invest in behavioral health units. Community collaboration between law enforcement and mental health services can provide many innovative programs such as peer specialists and mental health urgent care facilities. Mental health care on-demand provides an opportunity to de-stigmatize mental health by providing assistance without involving law enforcement on the front end of the crisis. Law enforcement's focus of our finite law enforcement resources should be directed to prolific offenders, true criminals and assisting those with mental health concerns getting the help they need.  
NEXT: How one agency is decriminalizing mental illness, saving money and bettering lives