New RapidHIT system generates DNA profiles in 90 minutes
RapidHIT generates quality DNA profiles from reference samples such as buccal swabs in approximately 90 minutes
---
By Police1 Staff
Morpho and IntegenX have collaborated to release a new DNA identification solution for law enforcement and government agencies called RapidHIT. The RapidHIT System can be used in laboratories, police stations and at crime scenes.
RapidHIT is a fully automated system that generates quality STR DNA profiles from reference samples such as buccal swabs in approximately 90 minutes, with less than five minutes of hands-on time, according to IntegenX. It can then upload DNA profiles to the National DNA Index System (NDIS).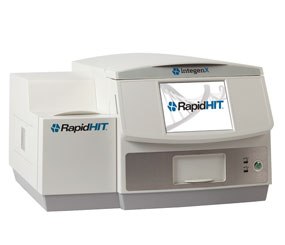 According to IntegenX, early users of RapidHIT said the system complimented their existing evidential DNA workflow, and the system compatible with local, state and national human identification databases.