Dr. Philip Cook on the role law enforcement plays in reducing the cycle of violence
The renowned criminologist talks about the need to develop effective strategies and programs to reduce gun violence and hold offenders accountable
---
Download this week's episode on Apple Podcasts, Amazon Music, Stitcher, Spotify or via RSS feed, and watch the video version on Police1's YouTube channel.
Policing strategies based on data and research are needed more than ever in order to deflect criticisms of race, economics and other biases.
In this episode of the Policing Matters podcast, sponsored by Lexipol, host Jim Dudley speaks with Dr. Phllip J. Cook, a criminologist and researcher, about the need to develop effective strategies and programs to reduce gun violence and hold offenders accountable.
Dr. Cook, who co-authored "Policing Gun Violence" with Anthony Braga, is a renowned researcher and co-author of the Boston Gun Project's Operation Ceasefire. He has been a member of the Duke University faculty for 50 years and is currently Professor Emeritus of Public Policy Studies.
Dr. Cook was one of the first scholars to undertake research on gun violence prevention. In 2020 his contributions in this area were recognized by the award of the Stockholm Prize in Criminology. 
About our sponsor
This episode of the Policing Matters Podcast is brought to you by Lexipol, the experts in policy, training, wellness support and grants assistance for first responders and government leaders. To learn more, visit lexipol.com.
Additional resources on gun crime prevention
The Vital Role of Police in Gun Violence
About our guest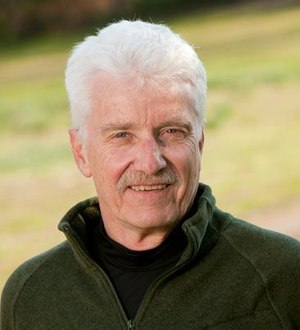 Philip J. Cook is ITT/Sanford Professor Emeritus of Public Policy and Professor Emeritus of Economics at Duke University. He served as director and chair of Duke's Sanford Institute of Public Policy from 1985-89, and again from 1997-99. Cook is an honorary Fellow in the American Society of Criminology. In 2001 he was elected to membership in the National Academy of Medicine of the National Academy of Sciences, Engineering, and Medicine.

Cook joined the Duke faculty in 1973 after earning his Ph.D. from the University of California, Berkeley. He has served as a consultant to the U.S. Department of Justice (Criminal Division) and to the U.S. Department of Treasury (Enforcement Division). He has served in a variety of capacities with the National Academy of Sciences, including membership on expert panels dealing with alcohol abuse prevention, violence, school shootings, underage drinking, the deterrent effect of the death penalty, and proactive policing. He served as vice chair of the National Research Council's Committee on Law and Justice.

Cook's primary focus at the moment is the economics of crime. He is co-director of the NBER Work Group on the Economics of Crime and co-editor of an NBER volume on crime prevention. He also has ongoing projects on education policy and academic performance, with recent publications on starting age for public schools, and on how lead exposure affects academic performance and delinquency.
Rate and review the Policing Matter podcast
Enjoying the show? Please take a moment to rate and review us on Apple Podcasts. Contact the Policing Matters team at policingmatters@police1.com to share ideas, suggestions and feedback.