20 great college scholarships for families of law enforcement
Trying to get your kids through college without breaking the bank? Consider these opportunities for a helping hand.
---
By Megan Wells, Police1 Contributor 
The cost of a college education is rising at an unbelievable rate. The Wall Street Journal just reported that the class of 2015 is the most indebted class to graduate, ever, with debt averaging around $35,000 per student. With college price tags continuing to climb, options for affordable financing can't keep up. 
Luckily for law enforcement officers, there are a few pots of money reserved specifically for you and your kin – you just need to know where to look. Many of these scholarships can be paired with other scholarships and financial aid, too. The more money you can find up front, the less you'll have to pay back later.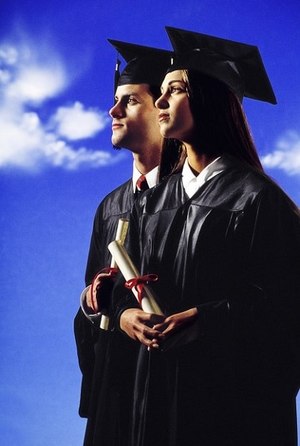 Scholarships for dependents of law enforcement officers 
These scholarships are offered to the widest group of LEO dependents: 
Does your child want to pursue a job in law enforcement?
If your child wants to follow in the footsteps of his or her LEO parent or grandparent, these scholarships are great to consider: 
The Sheryl A. Horak Law Enforcement Explorer Memorial Scholarship is a merit-based award worth $1,000 for high-school seniors looking to pursue a career in law enforcement. 
The National Organization of Black Law Enforcement Executives offers three separate scholarships for students looking to pursue a degree in law enforcement: The Irlet Anderson Scholarship Award ($2,500), the Charles Fonseca Scholarship ($2,000) and the Bernard and Sylvia Davis Thompson Scholarship ($1,500). 
The O'Grady-Brown Memorial Scholarship Fund awards scholarships for students seeking careers in law enforcement. The scholarship amount varies each year depending on how much funding is available and how many qualified applicants they receive. 
Characteristic-based scholarships
There are many scholarships reserved for distinct groups: 
Bonus tips for landing extra assistance
We've mentioned a boatload of options here, but don't stop your research here. There are plenty of places to seek for extra college assistance: 
If you are a veteran with an unused GI Bill, you can transfer your benefits to your kids.
After the sixth grade, if your son or daughter is interested in law enforcement, get him or her started in the Law Enforcement Exploring program and they could eventually land a college scholarship. (Not to mention the experience is a great resume and college application enhancer.) 
Ask the school your child plans to attend about scholarships. Some schools, like Alexandria Technical and Community College offer LEO scholarships specific to their institution. 
If you want to start saving before your child enters college, consider a 529 account, which offers tax incentives that make it easier to save for college. 
 Look for scholarships at the police department or station where you work. Local departments and police fraternities often offer scholarship money for children of officers in their own ranks.
 Most states and cities have a foundation to support law enforcement families in the pursuit of higher education. Here are a few examples: 
As the costs for continued education climb, scholarship research becomes a crucial part of the application process. Finding a chunk of money to help offset the cost is incredibly helpful. If you've had success with a particular scholarship program, please let our community know about it. Comment below, or leave us feedback on Facebook.