Calif. kidnap defendant suspected in 2009 home invasion
Investigators considered Muller a suspect before he was accused of the other crimes
---
By Suhdin Thanawala
Associated Press
SAN FRANCISCO — A disbarred Harvard-educated lawyer charged with a kidnapping that police called a hoax is suspected in a 2009 home invasion in the San Francisco Bay Area.
Matthew Muller also has been charged with a June home-invasion robbery in the Bay Area that federal authorities said had similarities to the March abduction of a 29-year-old woman.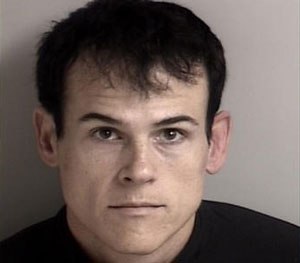 In the 2009 case, Palo Alto police Lt. Zach Perron said the home invasion bore similarities to the other two crimes.
He says investigators considered Muller a suspect before he was accused of the other crimes, though police did not have enough evidence to recommend charges against him.
Palo Alto detectives now plan to go through evidence collected during Muller's arrest in June for any potential links to the 2009 home invasion.
Copyright 2015 The Associated Press