IACP 2022: Current trends in new station construction and renovation projects
Design features to consider to improve staff retention and recruitment, community engagement, and officer wellness
---
While patrol officers may spend most of their shift outside of their police station, law enforcement leaders should consider the impact law enforcement facility design has on both officers and the community when designing a new station or renovating existing facilities.
During a session at IACP 2022 in the Solutions Presentation Theatre in the exhibit hall, presenters Raymond Lee and Mark Price, architects with FGM Architects, shared best practices and latest trends to include in your next new construction or renovation project, including features to help with staff retention and recruitment, programming for community engagement, and providing staff spaces for health, wellness and training.
The importance of culture
The first consideration when engaging in a new construction or renovation project is to consider your agency's culture.
Design can help:
Reinforce your mission
Motivate employees
Improve communication
Support your organizational structure
Enhance workflows and operating procedures
Reduce incompatible sub-cultures
"Your culture is critical for staff retention, employee happiness and wellness. The design of a space can help all these issues," said Lee. "Being 'out of space' is a constant refrain that we hear, but often, leaders don't think about how culture is affected by their station. For example, if your staff do not talk to each other because they never see co-workers, this can break down communication within your department. As architects, we need to understand the culture you are striving for so we can plan spaces to help augment your culture."
Design features
During their session, Lee and Price detailed specific design features agencies can implement.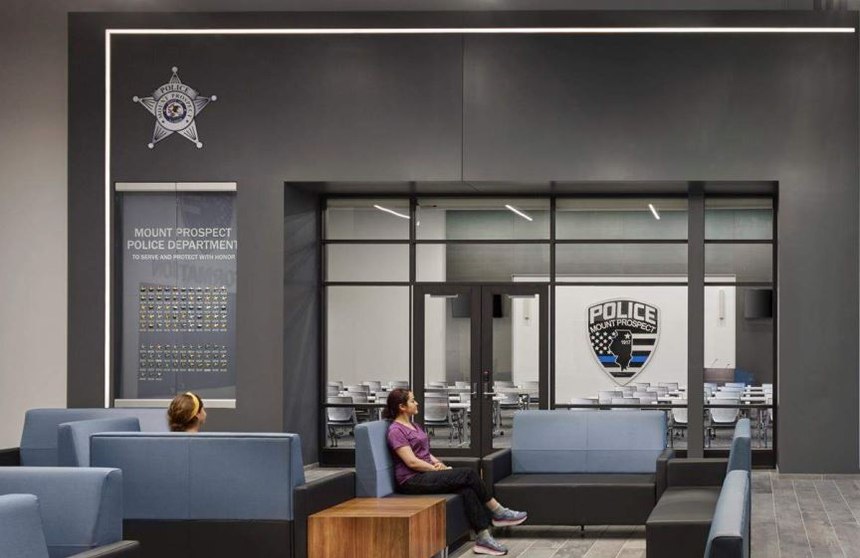 When community members come to your police station, it may be because they are experiencing one of the worst days of their life, noted Lee and Price. Seating arrangements are important for providing people in crisis with some level of privacy. Creating pods where people don't have to directly look at each other is one solution. (Photo/FGM Architects)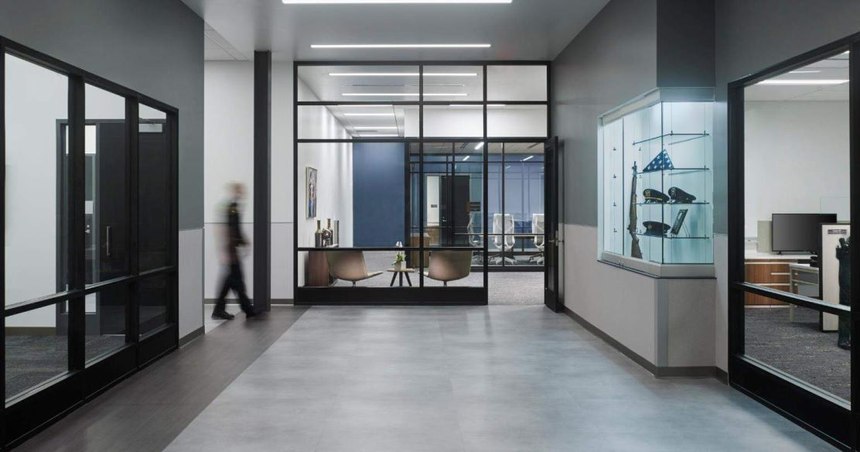 By widening some hallways and introducing natural light, you create space for personnel to be able to gather organically and informally interact. This can have a positive impact on interdepartmental communication. (Photo/FGM Architects)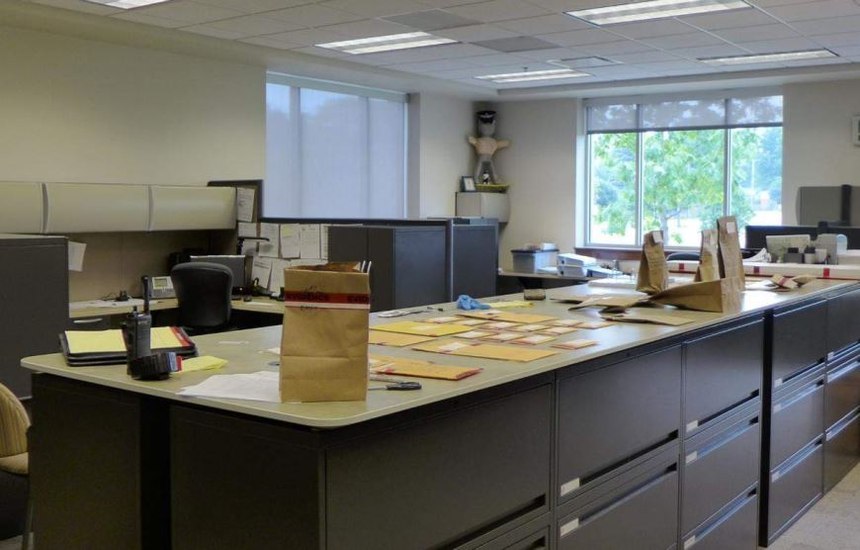 Introducing islands alongside workstations can provide detectives with a space where they can stand around and talk about a case. (Photo/FGM Architects)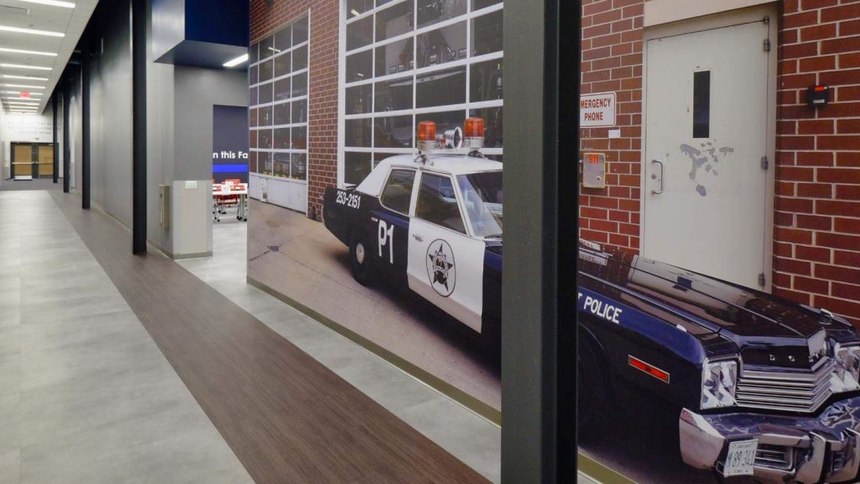 Use graphic displays to remind officers of why they entered law enforcement. Inexpensive decals that showcase your agency's mission statement or inspirational quotes can be featured in high-traffic areas within the station. Use architecture and design to give officers a sense of ownership and pride and remind them why they come to work every day. (Photo/FGM Architects)




Wellness spaces
As law enforcement agencies begin to prioritize officer well-being, Lee and Price have seen an increasing number of wellness rooms being added to facilities, whether new or retrofitted.
If you are thinking of creating a wellness room, Lee and Price noted that it is important to engage all of your senses (sight, hearing, touch, smell and taste) to help the brain resent and normalize brain chemistry. This can involve adding more natural lighting, as well as using different textures such as wood and brick to engage the brain. This may sound expensive, but you can also create an illusion of textures by using wallpaper, said Lee.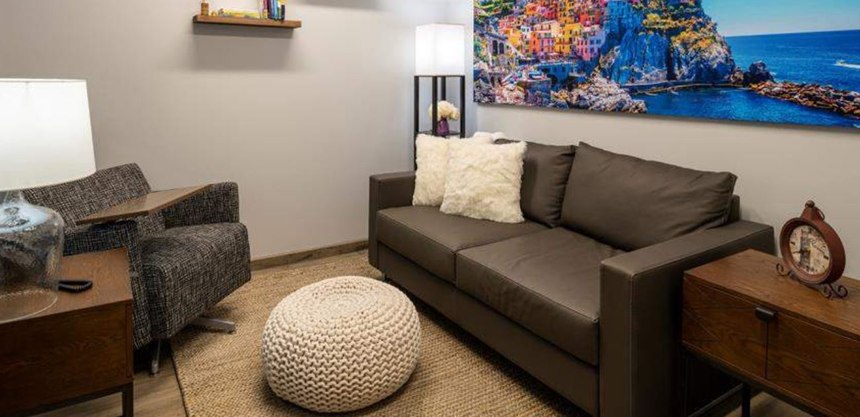 Trends for 2023
At the conclusion of their session, Lee and Price noted some of the trends they are seeing in law enforcement facility design:
Real-time crime center spaces
Digital forensics departments
Body camera storage areas
Lactation rooms
Gender neutral facilities
Waiting spaces for young children
Contact Raymond Lee and Mark Price for more information.