10-8 Video's Arsenal In-Car Video System builds on five generations of unsurpassed reliability
Supporting up to four time-synced channels of audio and video, this system puts officers in the action
---
By Ron LaPedis
Like your lights and siren, in-car video is not something you think about. It should be there – and it should work – without failure.
10-8 Video's in-car systems always have been the most reliable systems on the market, with many departments still using their first-generation systems from several years ago. But time and technology do not stand still, so 10-8 Video is introducing its new fifth-generation system, the Arsenal In-car Video System.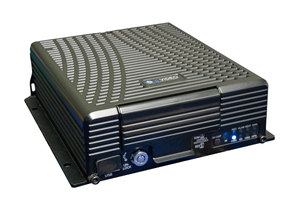 Supporting up to four time-synced channels of audio and video, this system puts you in the action. One camera might be looking out the front window to record stops, one pointed at the cage, and there still are two more for whatever you believe to be important – out the sides, over the trunk, or perhaps keeping an eye on your K-9 partner in the back of an SUV.
Component-based system
The Arsenal 10-8 Video is a component-based system, making it the easiest and most reliable system to use. After an easy install, should any of the four major components fail, it can easily be swapped out by the user in just minutes; there is no need to take a vehicle offline or schedule and pay a shop for removal and replacement.
In addition to storage with no moving parts that can fail on impact, the system offers Wi-Fi downloading at no extra cost.
Always recording
The Arsenal system can be set to always record. Often that data isn't needed, but when it is, it really is.
When an officer activates the system with lights, a wireless mic, manually, or with other triggers, the video leading up to the activation is saved. Admins can set the system to include a specific time before the event as a permanent part of the event record. And if more video is needed, authorized personnel can view and save video events before the automated event record.
In addition to audio and video, the 40 G-force impact-rated security-cased system has a built-in GPS that displays real-time speed, a GPS sensor for speed-triggered recording, and Google Maps location on playback when using the 10-8 software package. Should the vehicle be in a crash, the system automatically triggers, saving pre- and post-crash data.
Two cameras
The system comes with two cameras. The front is a Sony StarVis sensor with 1080p max resolution using a 3MP 4mm crystal lens and the interior uses a Sony Sensor with 12 integrated IR emitters. The StarVis sensor up front provides accurate colors during the day and at night for more useable footage but will auto-switch to black and white when required for ultra-low light images although very rare. A 900Mhz wireless officer-worn microphone kit is included as standard. Technical specs can be found here.
No compromise
Digital video recorded in a format that is easily manipulated on a computer is ripe for attack. That is why 10-8 Video records video in a proprietary format that cannot be manipulated with any commercial video editing software – giving you proof of positive chain of custody. Although the 10-8 Software is required, the company does not charge you to license or use it.
For more information, the brochure can be found here and you can reach out to 10-8 Video using this form.
---
About the author
Ron LaPedis is an NRA-certified Range Safety Officer, NRA and California DOJ-certified instructor, works a pawnshop gun counter, is a uniformed first responder, and frequently writes and speaks on law enforcement, business continuity, cybersecurity, physical security and public/private partnerships.

Request information from 10-8 Video, LLC
Thank You!