The most prolific serial killer in history stopped by police working separately, together
Samuel Little's case demonstrates a commonly voiced complaint of veteran officers: A post-arrest criminal justice system that shows more compassion for criminals than victims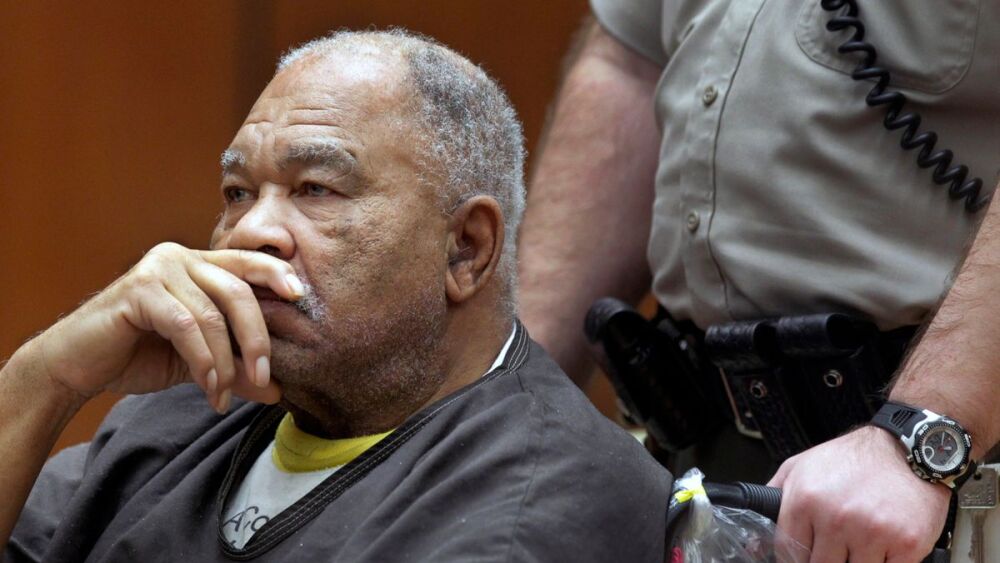 The most prolific serial killer in U.S. history, Samuel Little, died in December 2020, after admitting strangling to death 93 women over a period of 35 years, from 1970 to 2005. His case highlights how the post-arrest criminal justice system can show more compassion for criminals than their victims.
Criminal history
Samuel Little's criminal arrest record was 100 pages in length detailing crimes committed over six decades in nearly half the states in the union.
He started by stealing a bike and eventually was arrested on charges of DUI, burglary, breaking and entry, drug violations, assaulting a police officer, sexual assault, resisting arrest, robbery, soliciting a prostitute, false imprisonment, shoplifting, battery, sodomy and murder.
Modus Operandi
Little traveled all over the nation, during which he stole to live, as well as being partially financed by Social Security benefits collected via a pre-paid Walmart card. When the mood hit, Little chose victims to kill he determined to be "less dead," concluding that their status in life would ensure they would be less cared about by the criminal justice system after he murdered them.
Little told journalist Jillian Lauren, who interviewed the killer after his final capture, "I never killed no senators or governors or fancy New York Journalist. Nothing like that. I killed you (sic) (referring to the interviewer Jillian Lauren), it'd be all over the news. I stayed in the ghetto."
Little targeted prostitutes, offering them cash and drugs. Once charmed, he would strike a thunderous blow, knocking them senseless. He kept them awake during the sexual aspect of the assault because he explained he liked to "hold them in his arms while they were crying." Little would strangle his victims with one hand and pleasure himself with the other, drawing the murder process out to prolong the victim's suffering and his pleasure.
"Slap on the wrist"
On September 11, 1976, Little was arrested by officers of the Sunset Hills (Missouri) Police Department for the rape, robbery and assault of Pamela K. Smith. Pamela managed to escape and run terrified half-naked through the night, landing on a stranger's doorstep, asking for the police.
Officers arrested Samuel Little and compiled a rock-solid case of rape, kidnapping and attempted murder against him. However, the prosecutor deemed the victim "unreliable" since she was a heroin addict and arranged a plea bargain, which led to Little serving only three months.
"Not guilty"
In September 1982, 26-year-old Patricia Mount was found nude and strangled to death in Alachua County, Florida. Police located eyewitnesses who saw her leaving an establishment with Samuel Little in his Ford Pinto. Hairs matching Little were found on the naked corpse. Police officers arrested Little and charged him with murder, but a jury found him "not guilty" of the murder, leading to his release.
Free pass
One month later, the cemetery groundskeeper in the town of Pascagoula, Mississippi found the body of Melinda LaPree. Police officers located eyewitnesses who identified Little as the man driving the Ford Pinto LaPree was last seen getting into.
Investigators also found two prostitutes, Hilda Nelson and Leila McClain, who reported they too had been beaten and strangled murderously by Little. Nelson was saved when a neighbor who heard her screams and witnessed the attack in progress screamed as well, causing Little to flee.
Leila McClain said she got into Little's car when he offered her $50 for her services. Once in the car, his initially kind façade evaporated when he suddenly began to beat and strangle her. Knowing death was imminent, McClain countered with a series of focused blows and escaped, running half-dressed across four lanes of heavy traffic.
McClain and Nelson were positive on their identification of Little as their attacker for his face still haunted their nightmares. However, the District Attorney dismissed the charges brought by the officers deeming the witnesses to be "unreliable."
Great police work, but…
Laurie Barros
In 1984 Laurie Barros was kidnapped, strangled and sexually assaulted by Little. She had the presence of mind to feign death until she was dumped on the side of a road. Once Little left, Barros ran to safety and reported the attack to the police.
Tonya Jackson
One month later, rookie San Diego officer Wayne Spees and his training officer partner Lou Tumagni were checking the same parking lot where Barros had been attacked. Officer Spees spotted Little stepping out of a vehicle while zipping up his pants. Spees arrested Little after he discovered Tonya Jackson crumpled naked, badly beaten, bloodied and unconscious, inside Little's black T-bird.
A jury convicted Little, but after serving only four years, a parole board freed him early to kill again.
The final Earthly reckoning
In 2012, Detective Mitzi Roberts working in the Los Angeles Police Department's Cold Case Special Section, submitted data and DNA from cold case files for possible matches.
Audrey Nelson
There was a match in the case of Audrey Nelson, who in September 1989, was found murdered and discarded in the dumpster like a damaged clothing store mannequin. Audrey had fought with her attacker and, in one last act of desperation, gathered Little's DNA under her fingernails.
The investigator who collected that evidence must have been moved by the words "TRUE LOVE" tattooed across the back of Audrey's fingers.
Guadalupe Apodaca
One month later, 46-year-old Guadalupe Apodaca was discovered in an abandoned garage by a young boy. A DNA-loaded sample of sperm was deposited by Little on her skirt.
Spurred on by these matches, Detective Roberts and her partner Detective Rodrigo Amador began peeling back the onion that was Little's criminal history.
Carol Alford
The detectives submitted the cases to VICAP (Violent Criminal Apprehension Process) and seven months later they discovered Little's DNA was also found on the bra of 41-year-old Carol Alford, who had been found strangled in an alleyway in South Central Los Angeles.
US Marshals get involved
While Detectives Roberts and Amador worked to strengthen their case, they requested U.S. Marshals find Little for the protection of the public. Marshals were able to locate and arrest him in a homeless shelter in Kentucky on an outstanding drug warrant.
Survivors prove reliable after all
Roberts and Amador crossed the country to interview Little's earlier victims, Hilda Nelson and Leila McClain. Their testimony would prove priceless since their experiences helped paint a compelling picture of a very driven and dangerous sexual predator who attacked them in a similar manner that had proved fatal to the deceased victims. Little was extradited and charged with three counts of murder.
The case was presented to the jury by Beth Silverman, a prosecutor who like police officers was a compassionate victim advocate. The trial included weeks of powerful testimony from living victims, pathologists, criminalists, scientists and police investigators. Silverman closed the case with a spellbinding closing argument. On September 2, 2014, Samuel Little was convicted on all three counts of first-degree murder.
Texas Ranger takes on the case
After Texas Ranger James Holland learned of the Little case at a homicide conference, he became convinced that Little killed when he lived in Texas. He communicated this firm belief with FBI VICAP Crime Analyst Christie Palazzolo and Department of Justice and VICAP Liaison Angela Williamson and they shared his enthusiasm.
Their data/DNA search linked Little to three cases, including the murder of a Denise Brothers in 1994, during which Sergeant Snow Robertson had diligently collected the physical evidence, which locked in Little as the perpetrator.
Holland established rapport with Little and in time he had Little calling him "Jimmy."
"Jimmy" convinced "Sammy" that it was powerful to hold the secrets, but it was even more powerful to reveal secrets, causing the flood gates to open. The gory details of 93 murders poured forth.
In taped confessions, Little showed neither remorse nor compassion for any of his victims. Samuel Little even painted his victims. These paintings have a junior-high-art-project-type quality but bear a haunting resemblance to the victims they portray.
The confessions of yet unsolved cases can be viewed here.
Conclusion
Little's case demonstrates a commonly voiced complaint of veteran police officers. They work with a post-arrest criminal justice system that shows more compassion for criminals than to the suffering of victims.
This case also demonstrates how the efforts of police officers over many years were combined thanks to the investigative leadership of Detective Mitzi Roberts and Lt. Holland to finally bring this killer to justice by working separately, together.