Used-car GPS helps police find abducted Pa. woman
Woman was rescued with the help of a GPS device that had been installed on the suspect's car by the dealer in case the vehicle needed to be repossessed
---
By Sean Carlin and Larry O'Dell
Associated Press
PHILADELPHIA — A woman snatched off the streets of Philadelphia was rescued with the help of a GPS device that had been installed on the suspect's car by the dealer in case the vehicle needed to be repossessed, authorities said Thursday.
It was the just latest arrest made possible by the surveillance technology that is seemingly everywhere nowadays. And it involved not just GPS but surveillance video and traffic-camera imagery.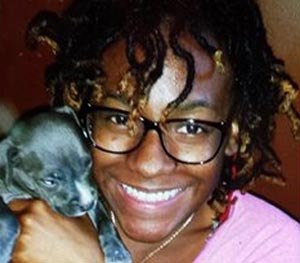 Carlesha Freeland-Gaither, 22, was resting at her mother's home in Philadelphia after a three-day ordeal that ended in Jessup, Maryland, on Wednesday when federal agents surrounded the car and seized her alleged kidnapper.
Delvin Barnes, 37, was jailed on unrelated charges he abducted and attempted to kill a 16-year-old Virginia girl.
"Carlesha is a very resilient and tough young woman," Philadelphia police Inspector James Kelly said. "She resisted to the best of her abilities." He said her family told police she is doing well but "needs some time and space to heal."
Law enforcement officials got their big break when they saw the used-car dealer's name on a traffic-camera image of Barnes' vehicle and asked the dealership to turn on the GPS unit, said sheriff's Capt. Jayson Crawley of Charles City County, Virginia.
"We called the dealership and within five minutes they had the location," he said.
He said the dealership sells to customers with poor credit and routinely puts GPS devices on its vehicles so they can be easily located and repossessed if the owners fall behind on the payments.
GPS devices are commonly used by law enforcement authorities around the U.S. to track suspects and make arrests. But often those cases involve devices secretly planted by police, not installed by used-car dealers.
Freeland-Gaither had been seen on surveillance video being grabbed by a man and pulled toward a car Sunday night as she struggled to get away in Philadelphia's Germantown neighborhood.
In the days afterward, police and federal authorities released a stream of images from surveillance cameras showing a man using Freeland-Gaither's bank card and walking through a gas station minimart in Maryland.
Police did not disclose a motive for the kidnapping. Authorities said there was no indication Freeland-Gaither and Barnes knew each other.
Barnes has a long and violent criminal history, serving eight years in prison for a 2005 assault on his estranged wife and her family in Philadelphia. Barnes beat and choked his wife, punched her mother in the face and hit her father in the head with a glass bowl, court records show.
He is also charged with abducting a teenage girl in Richmond, Virginia, last month. The girl told police she was hit in the head with a shovel, put in the trunk of a car and taken to Barnes' home.
Barnes later brought the girl outside, doused her with gasoline, asked her how she wanted to die and began digging a hole, according to Crawley. She managed to escape.
A Maryland judge ordered Barnes sent to Virginia following a hearing at which the suspect, appearing by video, answered the judge's questions with "Yes, sir" and "No, sir." He did not have an attorney with him.
No immediate charges were filed in the Philadelphia case.
Agents with the federal Bureau of Alcohol, Tobacco and Firearms agents found his vehicle, its rear window kicked out, on a road in Jessup, with Barnes and Freeland-Gaither inside. A witness to her abduction had said the young woman kicked out some of the car's windows before it sped off.
"My understanding is, even after she was in the car and bound, she continued to struggle with this guy," Philadelphia Police Commissioner Charles Ramsey told ABC.
"She's got a lot of fight in her," he said.
She was taken to a hospital but was soon reunited with her family and released.
"She was very upset. She was crying. She just was asking for me, to tell me she loved me, she missed me, to come get her," said her mother, Keisha Gaither.
Copyright 2014 The Associated Press