Austin Police Association: 'Answer your calls and that is it'
Association President Ken Casaday is telling members they should stop active enforcement because it's what the public seems to want
---
By Suzie Ziegler 
AUSTIN — The Austin Police Association president is asking officers to stop actively enforcing non-violent crimes. 
According to FOX 7, association president Ken Casaday is telling members to only respond to assigned calls moving forward because it's what the public and city leaders seem to want.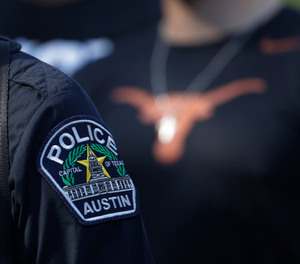 Casaday said the public sentiment became clear to him after a recent local election. 
"The public just voted to put in someone to the district attorney's office that ran on prosecuting police and not prosecuting drug crimes, or hardly any other crimes, so that spoke very loud and clear what the citizens of Travis County want," Casaday told FOX 7. "They don't want an active police department. They don't want us enforcing traffic laws. They don't want us arresting people that don't want us or messing with homeless folks. They're very clear and we're going to take their lead." 
A statement from the campaign office of newly elected Travis County District Attorney Jose Garza reads in part: 
"Jose looks forward to collaborating with the many hard-working officers who are dedicated to promoting public safety, including solving and prosecuting the cases that cause serious harm in this community." 
"What I'm telling my guys is, 'Answer your calls and that is it,'" Casaday said. 
Meanwhile, Police Chief Brian Manley says Casaday's recommendation is not a directive from him. In a statement obtained by FOX 7, Manley writes, "The expectation from our department is that APD officers will continue to address violations they observe and take appropriate enforcement action as dictated by policy." 
Manley has said he doesn't believe the community wants officers to stop proactive policing, according to FOX 7.