How posting anti-anything comments could make cops career casualties of Brady v. Maryland
Association with an extremist group or comments that could be interpreted as bigoted could be used to show bias in a case that involves people of the targeted group
---
In June 2019, I was contacted by a journalist for the Center of Investigative Reporting. He, along with a fellow reporter and researchers, was wrapping up a yearlong investigation into "extremist" activity by officers on Facebook.
While it involved a lot of work, the investigation methodology wasn't rocket science. The team wrote software to scour Facebook for users who belonged to both extremist and law enforcement groups and then verified the identities and occupation of active and retired officers.
That netted almost 400 active duty and retired law enforcement officers who are affiliated with white supremacist/Confederate groups, anti-Islam groups, alt-right groups, misogynistic groups and groups connected to two prominent militia organizations – the Oath Keepers and Three Percenters. It also netted many of the officers' online comments.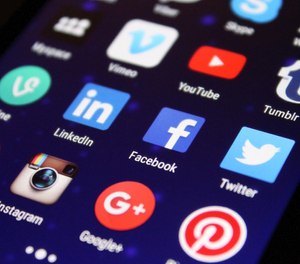 There's an interesting and, to this author, scary side note: Facebook may actually help radicalize members of such groups. The more extreme groups you join, the newer and more extreme groups Facebook suggests or asks you to like.
The research by the Center for Investigative Reporting has led to three articles so far. More than 50 police departments have launched internal investigations after being presented with the findings.
Somewhat contemporaneously, researchers with the Plain View Project spent two years looking at the personal Facebook accounts of police from around the country. Their findings resulted in the Philadelphia Police Department placing 10 officers on desk duty after an initial review and placing hundreds more under scrutiny. The Dallas PD has joined the Project to examine over 1,000 posts by people identified as current or former Dallas officers.
I was contacted by the reporter with the Center for Investigative Reporting because I write and train on officers' First Amendment protection for what they post online.
First Amendment protection for speech by public employees is limited
Any public employee needs to understand the limits of First Amendment protections for their speech – both off and online. I've detailed that in a separate article. This is NOT legal advice, but I don't believe any of the bigoted comments the Center for Investigative Reporting attributed to officers would be protected by the First Amendment. Accordingly, their agencies could take job action against them for the postings.
Separate from retaliatory job action not prohibited by the First Amendment, many departments have developed specific policies governing such speech – whether on or off duty – that may support job action against the officers. But wait, there's more.
Brady v. Maryland may provide another basis for ending officers' careers
I've previously written in detail about the Supreme Court case of Brady v. Maryland and its progeny. For purposes of this article:
Brady requires police and prosecutors to collect, preserve and discover to the defense any exculpatory evidence material to the defendant's guilt or punishment;
Exculpatory includes evidence that can be used to impeach (attack the credibility of) the prosecution's witnesses, including police officers.
While officers should check with a local prosecutor about their jurisdiction's court rules and case law, it is well-established in most states that a witness may be impeached with evidence of bias. Moreover, the impeachment of a witness for bias may be accomplished by the introduction of extrinsic evidence.
Oddly, the Federal Rules for Evidence are silent on witness bias, but the circuit courts' pattern jury instructions suggest jurors may consider a witness' bias in deciding whether to believe the witness.
Because of their Brady obligation, (the violation of which has numerous consequences), many prosecutors have established Brady lists – names of officers whose credibility could be impeached at trial based on information about their truthfulness, bias or an issue central to the particular case – such as use of force. Prosecutors then decide whether Brady requires them to provide the information to the defense in any case in which the officer might testify.
Being placed on a Brady list can be career damaging or ending. Prosecutors can decide to refuse to accept a case in which a Brady-listed cop is an essential witness. That could limit the officer from any police activity that might lead to the witness stand. Most departments can't afford to limit officers to administrative duties indefinitely. The result could be termination with little chance of employment as an officer elsewhere.
Association with an extremist group or comments that could be interpreted as bigoted against particular groups of people could be used to show bias in a case that involves people of the targeted group. A stunning example of that was when Officer Mark Fuhrman was asked by the defense in the O.J. Simpson murder trial if he'd ever used the "N" word.
There's good reason prosecutors wouldn't want Fuhrman testifying in any case involving an African American. Prosecutors don't have enough time and resources to try all the cases they should be trying, without taking on ones with built-in problems like admissible impeachment evidence of a testifying officer's possible bias.  
Bottom line
Police officers who post bigotry online may think they should have a constitutionally protected right to do so. The courts disagree. As one court succinctly held over 200 years ago, "The petitioner may have a constitutional right to talk politics, but he has no constitutional right to be a policeman." McAuliffe v. Mayor of New Bedford, 29 N.E. 517(1892).
I'm not here to argue the subtleties of whether specific comments are racist or even just biased. I'm here to inform you that Brady v. Maryland reaches beyond a First Amendment argument or department policy to provide a tool for sidelining officers who give voice to biased views.
As always, think before you click.