Iowa state trooper dies 6 days after crash
Trooper Ted Benda had been with the Iowa State Patrol since 2016
Duty Death: Ted Benda - [Clayton County, Iowa]
End of Service: 10/20/2021
---
By Suzie Ziegler 
CLAYTON COUNTY, Iowa — The Iowa State Patrol is in mourning after Trooper Ted Benda died this week, six days after he was involved in a single-vehicle crash.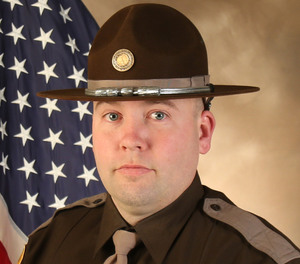 According to the press release, Benda crashed while responding to a call for service. He died of his injuries on Wednesday. 
Benda began his law enforcement career in 2005 and later joined the Iowa State Patrol in 2016. Benda leaves behind his wife and four children.