Missing Fla. CO found dead in pond
The body of a missing corrections officer has been located in a retention pond across the street from the motel where he was last seen
Duty Death: Darrel Conner - [Brevard County, Florida]
End of Service: 03/05/2014
---
By Police1 Staff
BREVARD COUNTY, Fla. — The body of a missing corrections officer has been located in a retention pond across the street from the motel where he was last seen. 
Brevard County Sheriff Wayne Ivey confirmed that Darryl Conner's body had been located, according to WESH. An investigation into how Conner died is under way.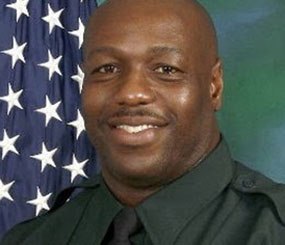 "We lost one of our own today," Ivey said of the incident during a press conference.