NOLA officer fatally shot in head transporting suspect
The suspect escaped his cuffs, climbed through a hole in the cruiser's cage, and gained control of the officer's gun
Duty Death: Daryle Holloway - [New Orleans, Louisiana]
End of Service: 06/20/2015
---
Editor's Note: Superintendent Michael Harrison told NOLA.com that Officer Daryle Holloway, 46, was shot in the head by Travis Boys, 33.
Associated Press
NEW ORLEANS — A veteran New Orleans police officer has been shot and killed while transporting a suspect to the city jail.
Tyler Gamble, a spokesman for the New Orleans Police Department, says Officer Daryle Holloway was shot Saturday morning and pronounced dead at an area hospital about a half-hour later.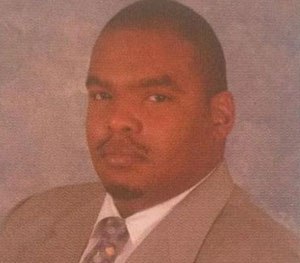 Police Chief Michael Harrison told reporters that the suspect, 33-year-old Travis Boys, was able to get his hands out of handcuffs, grab a firearm and shoot Holloway while he was driving. Harrison says Boys came from the back seat into the front seat through a hole in the cage.
Gamble says police and other law enforcement, including state troopers, St. Tammany Parish sheriff's deputies are searching for Boys, who was initially arrested on an aggravated assault charge.
Copyright 2015 The Associated Press