SC deputy dies in traffic stop incident
Officials say some details of the event, which involved a physical altercation and a crash, remain unclear
Duty Death: Conley Jumper - [Greenville County, South Carolina]
End of Service: 10/20/2020
---
By Suzie Ziegler 
GREENVILLE, S.C. — The Greenville County Sheriff's Office is mourning one of their own after Master Deputy Conley Jumper died Tuesday as a result of a traffic stop incident. 
The agency said in a Facebook post that some details of the encounter remain unclear at this time.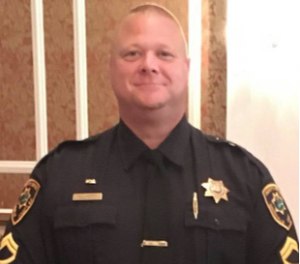 Officials do know the incident began with a traffic stop on the interstate. At one point during the stop, an occupant of the vehicle engaged a deputy in a physical altercation, the sheriff said. During the struggle, the suspect's vehicle accelerated and hit a tractor trailer.  
"While the exact sequence of events is unclear at this time, we do know that another deputy's patrol car also collided with the suspect's," the sheriff wrote on Facebook. 
According to WLTX, another deputy was responding to the scene and crashed into the suspect's vehicle. It is unclear which vehicle Jumper was in, says WLTX, but he and two other deputies were injured. 
A total of three deputies and two occupants from the suspect vehicle were taken to a hospital, where Jumper was pronounced dead. The other four individuals are expected to recover, the agency said. 
"Conley Jumper was a man of integrity and passion. When I say passion, I mean the man was as dedicated to the job as they come," Sheriff Hobart Lewis wrote on Facebook. "He will be missed dearly by everyone who had the pleasure of knowing him."