Texas motorcycle officer killed in crash
A officer died Thursday night after an SUV crashed into his motorcycle
Duty Death: Korby Kennedy - [San Angelo, Texas]
End of Service: 06/25/2015
---
By Police1 Staff
SAN ANGELO, Texas — A officer died Thursday night after an SUV crashed into his motorcycle.
According to the Standard-Times, Sgt. Korby Kennedy – a veteran cop who served nearly 20 years with the San Angelo Police Department – was part of an escort for boats participating in a weekend race when an SUV collided with the officer near an intersection.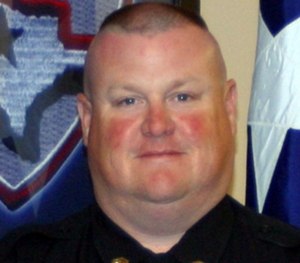 The officer was transported to a local hospital, where he was pronounced dead.
A passenger in the SUV was treated for minor injuries. It is not known if the driver of the vehicle will face charges.
"It's a sad day for our community. We lost an officer and a very close friend," Police Chief Tim Vasquez said, "someone we would consider a brother."