N.C. deputy fired days after firing shots at fleeing suspect
The deputy's actions "far exceeded any justifiable and reasonable use of force under the circumstances," Johnston County Sheriff Steve Bizzell said in the termination letter
---
By Aaron Sánchez-Guerra
The News & Observer 
RALEIGH, N.C. — A Johnston County Sheriff's deputy has been terminated after he fired his weapon multiple times at a carjacking suspect who was unarmed and fleeing.
Former deputy Christopher Adcock was issued a letter of termination on Friday following an investigation, according to Sheriff Steve Bizzell.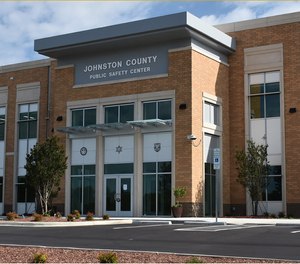 Adcock was terminated days after the Sheriff learned that he fired his gun five times in an attempt to shoot an unarmed suspect who was being chased in an alleged stolen vehicle.
He was placed on administrative leave with pay during the investigation, which involved the Johnston County District Attorney's Office.
Adcock first shot once, then four more times from inside of his patrol vehicle at a group of suspects who fled from the stolen vehicle. The suspects hit Adcock's vehicle before fleeing into rural fields.
The incident happened at about 12:30 a.m. Monday as a police chase ended in a field near the 400 block of Fellowship Church Road near the town of Princeton.
The Sheriff's Office was assisting the State Highway Patrol in a vehicle pursuit with the suspects.
In firing his weapon, Adcock broke departmental policies at the Sheriff's Office regarding the discharge of firearms and use of force.
Bizzell specifically cited training determined state laws in N.C. General Statutes that govern the use of guns by law enforcement officers.
Adcock's "resolution and actions resulted in an unnecessarily dangerous confrontation and involved occurrences which included the unwarranted discharge of your agency issued weapon and the use of force that far exceeded any justifiable and reasonable use of force under the circumstances," the Sheriff wrote in a signed three-page letter.
He was originally hired by the Sheriff's Office on March 27 in 2017.
Officer risked life of another officer, of suspect
Sheriff Bizzle condemned the acts as Adcock having "utterly failed" to comply with the Sheriff's policies and training.
"Your use of force was clearly excessive and dangerously wanton," the sheriff wrote. "Your conduct cannot be condoned in any manner."
The Sheriff also noted that Adcock failed to exercise proper caution and circumspection by firing his gun and putting another law enforcement officer at risk.
One of the suspects was "in close proximity" and attempting to surrender, while another officer who was pursuing the suspects could have been struck by the shots fired by Adcock.
Adcock's termination is effective immediately as of Friday. He will have 10 days to offer in writing any further material or evidence in a "name-clearing" procedure.
—
©2023 Raleigh News & Observer. Visit newsobserver.com.
Distributed by Tribune Content Agency, LLC.
McClatchy-Tribune News Service