New video of Kelly Thomas arrest played in court
Judge to weigh evidence; July 2011 incident was captured on cell phone camera
---
By Amy Taxin
Associated Press
SANTA ANA, Calif. — A city surveillance video played Monday in court shows a police officer snapping on latex gloves and threatening to take on a mentally ill homeless man who was then pinned down and shocked with a stun gun in a confrontation that prosecutors said killed him.
The video — shown publicly for the first time — was accompanied by audio from digital recorders worn by Fullerton officers and shown at a preliminary hearing to determine if two officers will stand trial for killing 37-year-old Kelly Thomas.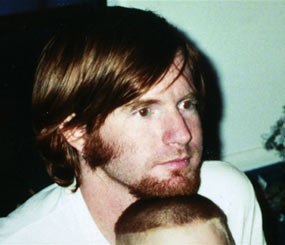 On the recording, Thomas can be heard groaning that he's sorry and can't breathe. He pleads for help as officers lean on top of him.
Parts of the grainy nighttime video are unclear, and there is background noise from dispatchers and the transit hub where the arrest occurred during a car burglary investigation last July.
When the altercation is in full swing, it's not clear what officer is doing what.
The video ends with medics taking Thomas from a spot covered with a large bloodstain.
Earlier in the day, Fullerton Fire Capt. Ron Stancyk testified that he found the scene of the bloody arrest teeming with police.
He referred one officer with cuts and bruises to be cleaned up then noticed a shirtless, handcuffed man lying on the ground maybe 15 feet away. His skin was ashen, his hair and face bloody, and he was breathing slowly.
"Nothing was being done," Stancyk, a Fullerton paramedic with 20 years of experience, told an Orange County judge/
The incident, which spawned a federal civil rights probe and fueled weeks of protests by Fullerton residents, occurred at the transit hub where numerous buses come and go and commuters park.
Officer Manuel Ramos, a 10-year-veteran of the department, is accused of second-degree murder and involuntary manslaughter. Cpl. Jay Cicinelli, who has worked in Fullerton since 1999, is charged with involuntary manslaughter and excessive force. Both have pleaded not guilty.
During the hearing, prosecutors showed the court a slideshow of officers' cuts and bruises, and Thomas' bloodied face and closed purple eyes as he was being treated by medical personnel.
Dawn Scruggs, a forensic specialist with the Fullerton Police Department, said Ramos was holding his rib cage and was out of breath when she arrived. Appearing exhausted, he told her he had never had anyone fight him like that before, she testified.
"He looked like he was in disbelief of what just happened," Scruggs told the court.
Cicinelli, whose right pant leg was smeared with blood, was also tired, she said.
"He was in awe, like oh my God, I can't believe this," she said. "This guy just would not stop fighting."
Prosecutors say the beating began after two officers responded to reports that a homeless person was looking in cars and rattling door handles.
The officers stopped Thomas and searched his backpack and asked him to sit on the curb. Thomas, who suffered from schizophrenia, had trouble complying, prosecutors said, at which point Ramos put on the gloves, leaned down and threatened him with his fists.
Prosecutors say Ramos punched Thomas in the ribs, tackled him and lay on him to pin him down. They say Cicinelli, who arrived on the scene later, used a Taser four times on Thomas as he screamed in pain and also hit him in the face eight times with the Taser.
Thomas lost consciousness and was taken to a hospital. He was taken off life support and died five days later.
The coroner concluded that Thomas died from mechanical compression of the thorax, which made it impossible for him to breathe normally and deprived his brain of oxygen. Other face and head injuries contributed to his death, prosecutors said.
Six Fullerton police officers responded to the incident. All were placed on paid administrative leave and are facing an internal investigation, but only Ramos and Cicinelli were criminally charged.
About three dozen supporters of Thomas attended the hearing before Superior Court Judge Walter Schwarm.
John Barnett, Ramos' attorney, said last week that he did not believe prosecutors would put forward sufficient evidence to try the officers on homicide charges.
"Officer Ramos was doing not only what he is permitted to do, but what he is required to do," Barnett said.
A bus surveillance tape previously showed agitated witnesses describing how officers beat Thomas and used a stun gun on him repeatedly as he cried out for his father. A cell phone video taken from a distance was posted online after the incident.
The FBI launched an investigation to determine if Thomas' civil rights were violated. That probe is ongoing. The city of Fullerton is also conducting an internal investigation.
Copyright 2012 Associated Press