Rochester police officer faces 'departmental charges' in Daniel Prude's death
In February, a grand jury declined to indict any of the officers involved
---
By Suzie Ziegler 
ROCHESTER, N.Y. — A Rochester police officer will face "departmental charges" for his role in the death of Daniel Prude. The development comes a year and a half after the bodycam footage was made public, sparking days of protest. 
According to FOX 8, Officer Mark Vaughn is the only officer to be charged by the department out of the seven involved in the incident. The exact charge was not immediately disclosed. In February, a grand jury declined to indict any of the officers.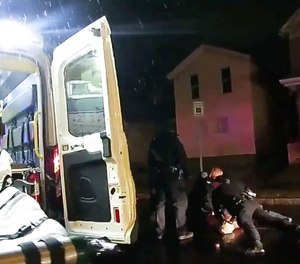 The Rochester Police Department said it "fully supports Officer Vaughn's right to due process and to defend himself against the charges, of which no pre-determined outcome has been put in place," according to the report. 
Prude died several days after he lost consciousness while being restrained by police in March 2020. A medical examiner ruled the death a homicide by "complications of asphyxia" and determined that PCP was a contributing factor, the Associated Press reported. Prude's brother had called police for help, saying his brother was having a mental health crisis.